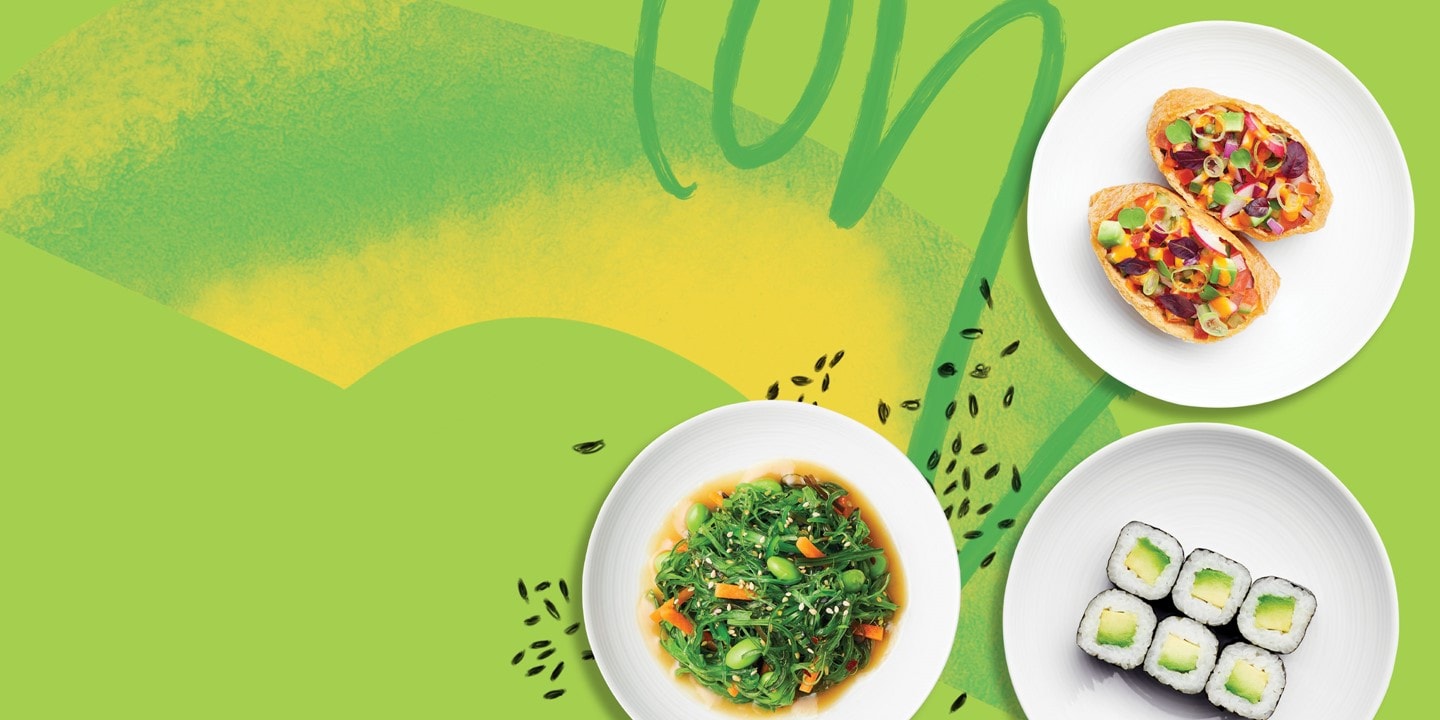 green wednesday

Calling all veggie lovers
Get your vegetarian on with Green Wednesdays at YO!
All our plant-y plates (that's vegetarian and vegan dishes) are just £2.50 each on Wednesday.
So whether you're vegan, veggie or flexitarian, we've got something for you.
See what's cooking
the small print:
This offer is available every Wednesday. It only applies to food you eat in our restaurants - so you can't use it for drinks or takeaway.
Anything you order that isn't on the Green Wednesday menu will cost you the normal price.
Sorry, but we don't do Green Wednesdays at these restaurants: Birmingham Selfridges, Edinburgh Airport, Gatwick North, Heathrow T2, Heathrow T3, London Harvey Nichols, London Selfridges and YO! Kitchen White City.
What the manager says goes - so if they say you can't have the discount, then you can't have the discount. (Sorry.)
We can remove or change this offer any time we want to. We'll try not to let the power go to our heads.