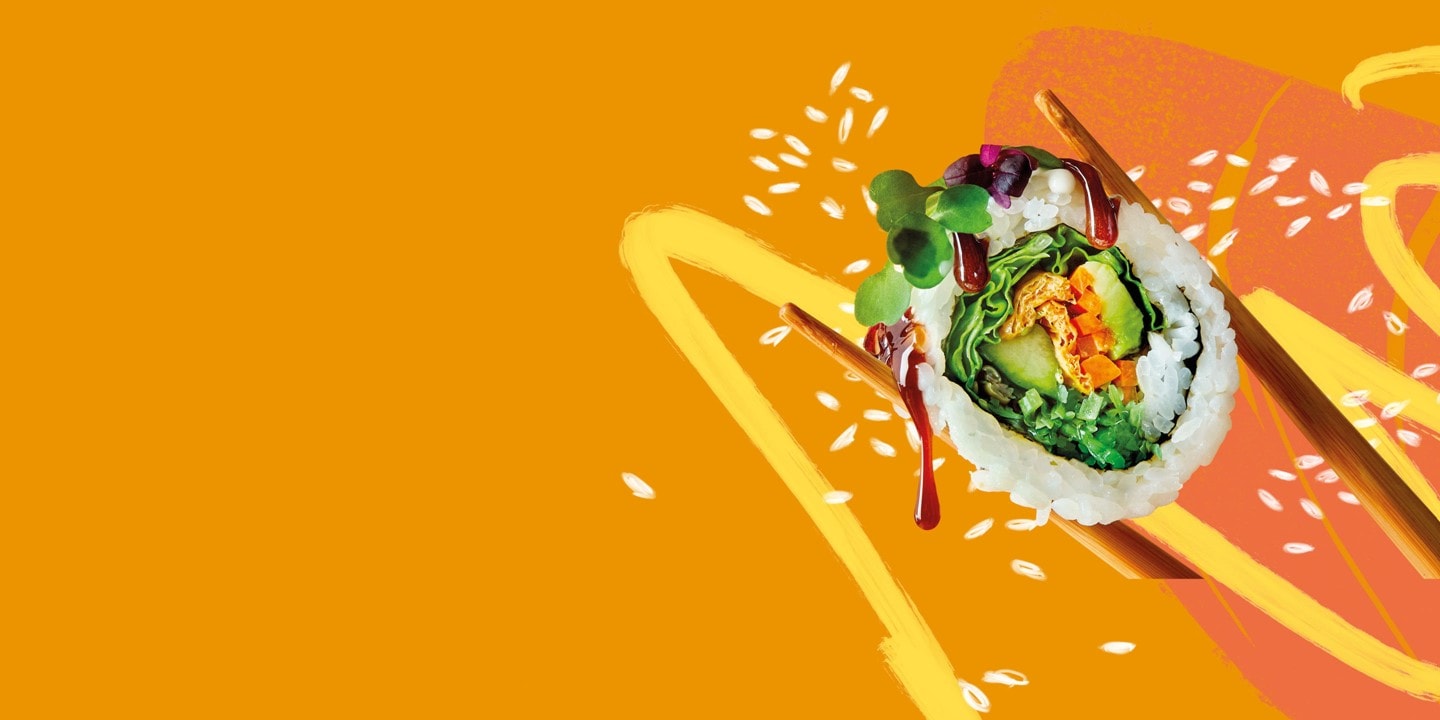 all about YO!
Want to know more about us? Here's our story.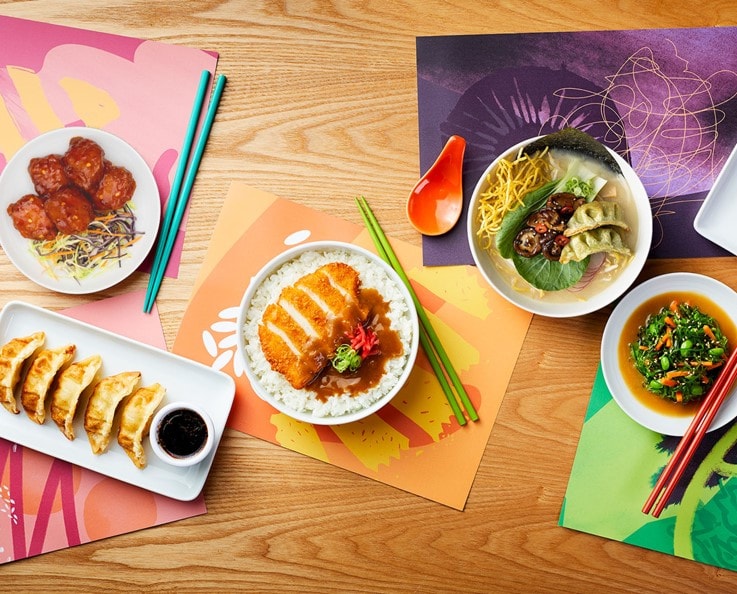 flavour's at the heart of everything
We're all about fresh, flavoursome, authentic Japanese food. Sushi is what we're known for. But we also have a mouth-watering range of hot street food available - from traditional classics to innovative fusion dishes. All packed with rich, aromatic flavours and all-natural ingredients.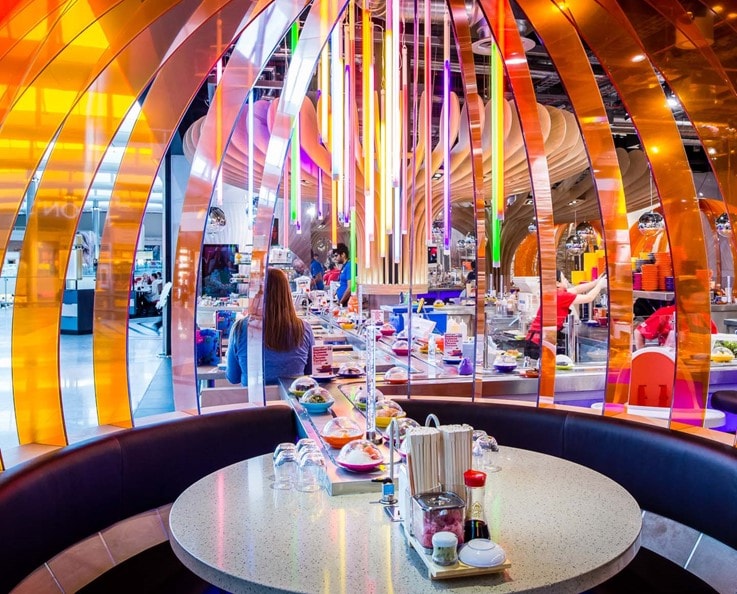 where we came from
We burst onto the restaurant scene in 1997, when we shook up London's Soho and showed the UK a new way of eating. Part of that was the 'kaiten' conveyor belt and colour-coded dishes which made our name. We still believe in eating in colour. Fast forward to today and we have close to 100 restaurants all over the planet.
getting
fresh
If we had a middle name, it'd be 'fresh'. We serve all our dishes on the day we make them. And you might even be able to watch yours being created by our chefs in our open kitchens.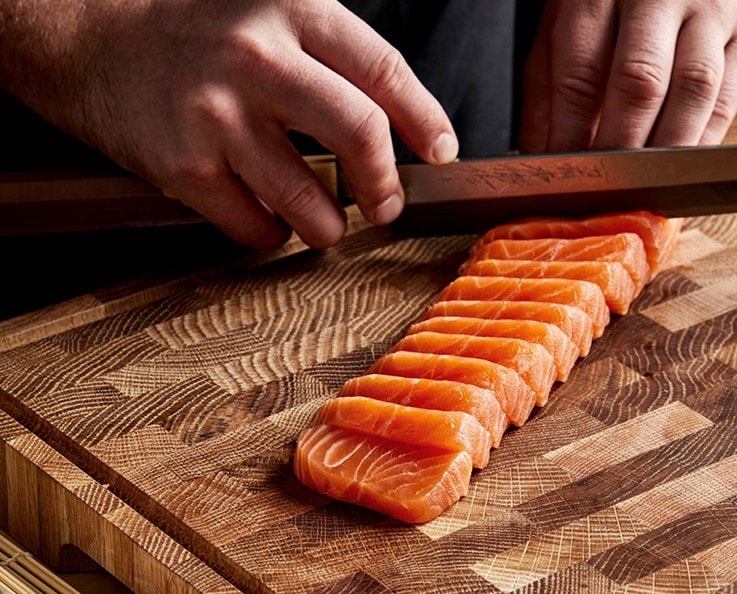 fishing for compliments
We believe sustainability makes good seafood taste even better. So we're working hard to make sure all our fish and seafood is responsibly sourced. Our suppliers are also committed to animal welfare. We never serve bluefin tuna, because it's endangered - we only sell yellowfin and albacore. We're always looking for ways to serve more sustainably and responsibly sourced seafood.
read more
did you
know?
Our Atlantic salmon is some of the highest quality farmed salmon on the market. It can be traced directly back to source and is certified by Global GAP (that's an internationally recognised standard for good aquaculture practices).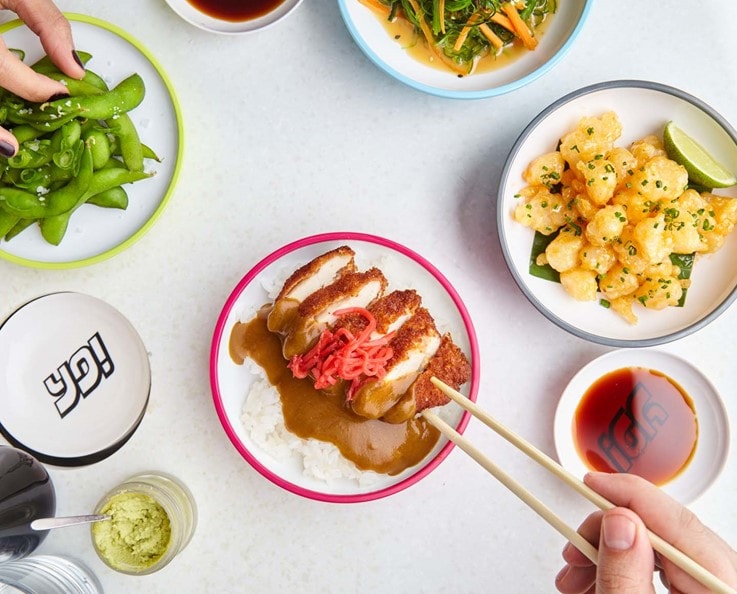 joyfully japanese
We use the finest ingredients from specialist and artisan suppliers. Like our soy sauce - we only serve Yamasa soy sauce, the number one Japanese brand. Our special vegetarian miso is made in Nagano just for us, by the world's number one producer, Marukome.
making it easy
to be green
Over a third of our menu is vegetarian or plant-based. So you can feel good about what you're eating without compromising on taste.