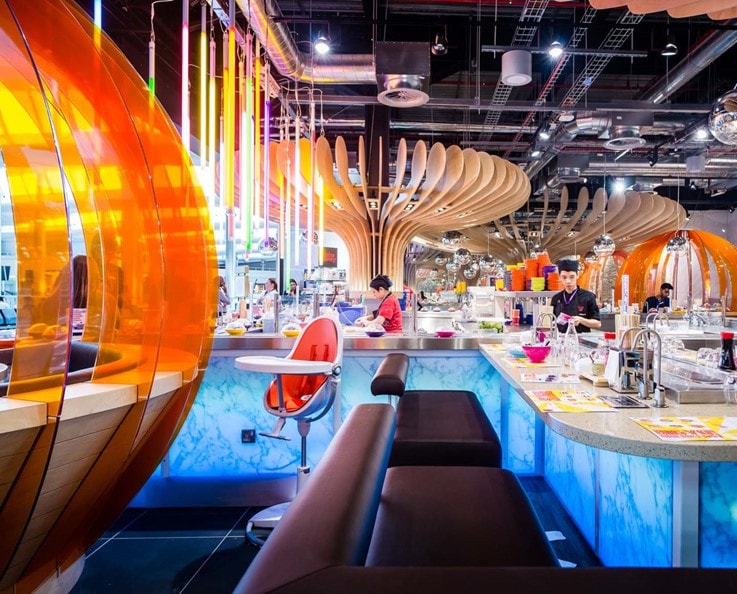 our belief
At YO! we believe everyone deserves to eat in colour. We love the colour and variety of our oceans, forests and fields. We want to shake up every day eating with delicious Japanese food, while making sure that the world stays as colourful as it can be. As a business with nearly 100 restaurants around the world, we recognise the role we have to play in behaving responsibly and ethically; across our supply chains, as a committed employer, within the communities in which we operate and as part of the natural world on which we all rely upon to exist. We are a proud and active member of the Sustainable Restaurant Association (SRA) and continuously strive to improve our sustainability performance, by embedding sustainability into our business strategy and using the power and influence of our brand as a force for good.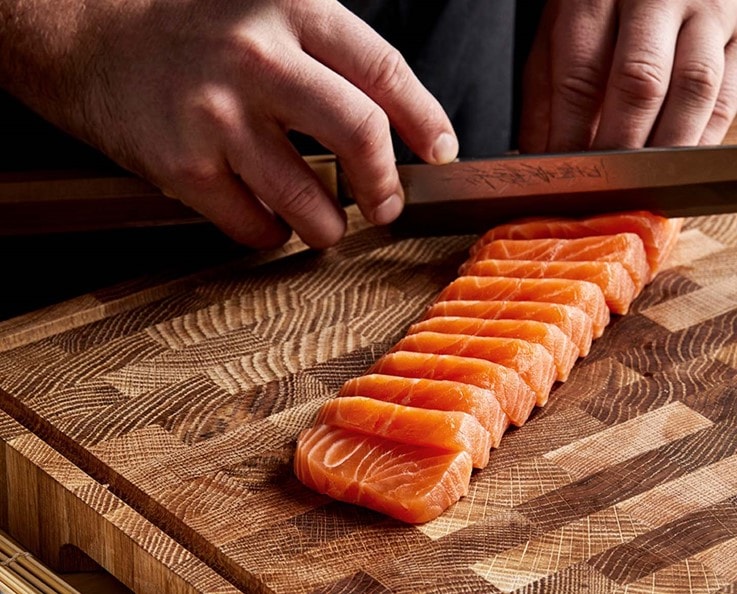 our seafood
We are committed to responsibly sourcing all our fish and seafood and use the Marine Conservation Society's (MCS) Good Fish Guide ratings to determine which fish we put on our menu. We are also members of the Sustainable Seafood Coalition and have committed to their voluntary code of conduct on environmentally responsible fish and seafood sourcing. In fact, we have always been committed to sustainable seafood and fresh water fish; we have never sold bluefin Tuna (we only serve Pacific yellowfin) and we removed Unagi (freshwater eel), a popular Japanese dish in our restaurants, when it was listed as endangered. We have longstanding relationships with our seafood suppliers, our Atlantic salmon is some of the highest quality farmed salmon on the market and makes up roughly half of all the fish that we buy. It can be traced directly back to source and is certified to Global GAP, an internationally recognised standard for farm production.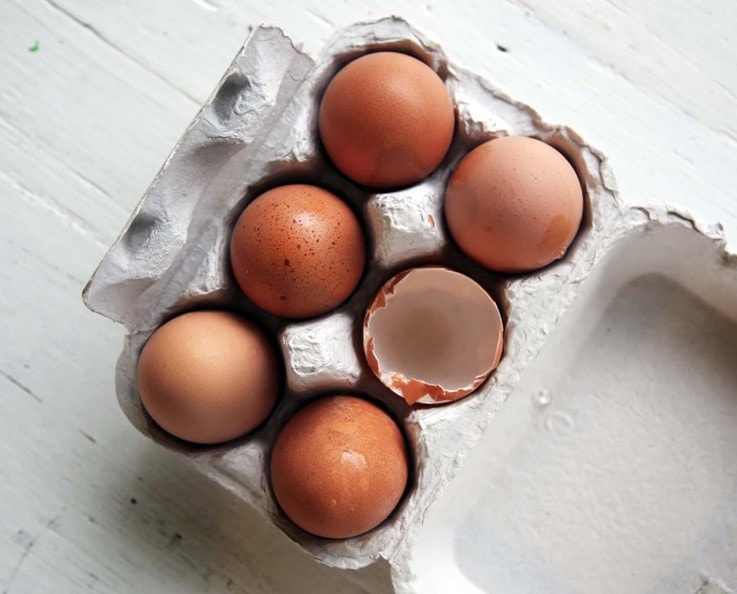 poultry, eggs & dairy
Our eggs are free range and we're working to ensure that the liquid eggs that we use are also cage free by 2020. All our fresh dairy products including mayonnaise are from the UK. We are committed to improving chicken welfare and we're working with our suppliers on improving their sustainability and welfare standards. We are also being advised by leading welfare NGOs on where we can make further improvements.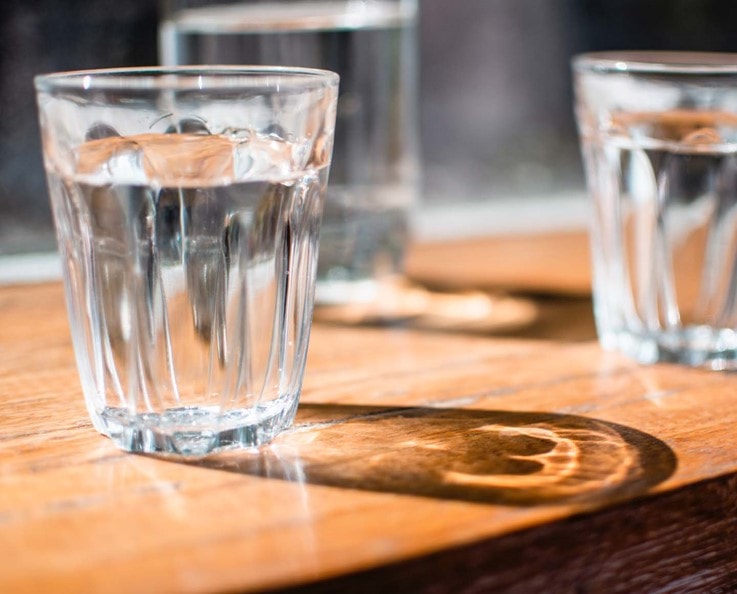 packaging & waste
We are proud to have been serving triple filtered tap water to all our guests for nearly 2 decades which saves roughly 1.7 million plastic water bottles ending up in landfill. We have moved to paper straws, started to phase out non-recyclable plastic items (like black sushi trays which recycling facilities struggle to process) and are moving our take away packaging over to certified paper/card and recyclable plastic packaging made with recycled content. To minimise food waste we have partnered with Too Good To Go, a fantastic food diversion App that enables guests to buy our food at discounted rates when it is still deliciously fresh, but is soon to come to the end of its' shelf life. Since we have launched this we have saved 69,226 meals being thrown away, this is the equivalent of avoiding 131.5 tonnes of CO2 avoided or 5.3 years of electricity consumption for one household.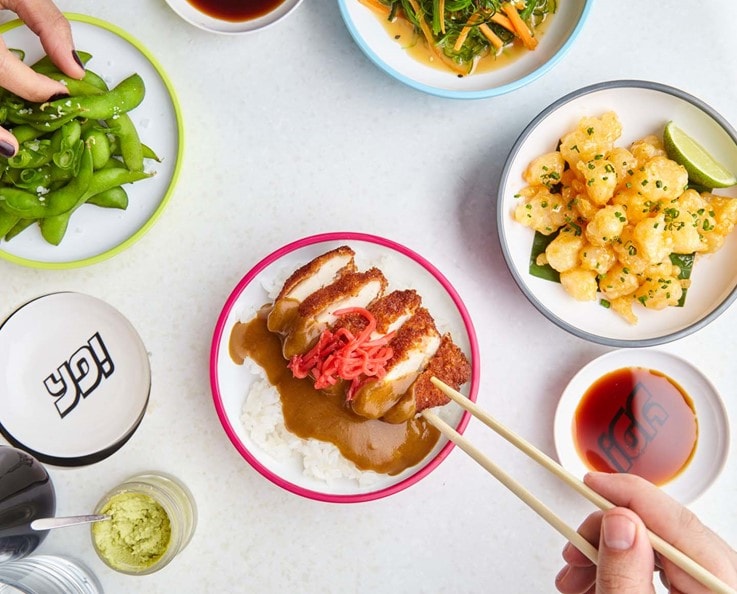 across our business
We are looking at our whole supply chain to better understand our "footprint" (current use, production standards and processes) and seeing where we can and want to do more. Sustainability is a key area of focus for YO! and we are always looking for ways in which we can make a positive difference.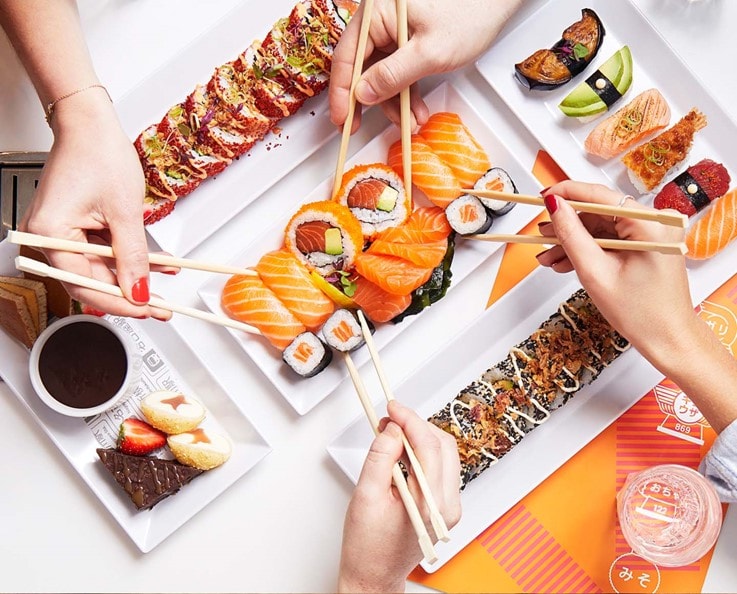 Animal Welfare & Sustainable Sourcing
Responsible sourcing and animal welfare is important to YO! and is something we have reviewed closely over the last 12 months. We have started by focusing on fish, and are proud now to only serve fish rated 1-3 by the Marine Conservation Society (MCS). We have also removed all red rated fish from our menu. Although it is a smaller part of our menu, we are committed to improving chicken welfare in our supply chain. To this end, we are continuing our work with our suppliers to support them in improving their sustainability and welfare standards. We are also seeking guidance from leading welfare NGOs to see where we can make further improvements and by early next year, we will have developed a set of targets to improve our chicken welfare performance. As a business we broadly support the aims of The Better Chicken Commitment as a mechanism to improve industry welfare standards for broiler chickens. However, it is widely recognised across the industry that there are currently significant knowledge gaps, as well as implementation and supply availability challenges. These make it very difficult for us to sign up to this pledge today, as we want to make sure we're making a fully informed decision and are able to deliver on our commitments. We feel this is the most responsible stance we can take at this time, and will continue to work with our suppliers, NGO partners and the wider industry to make improvements.