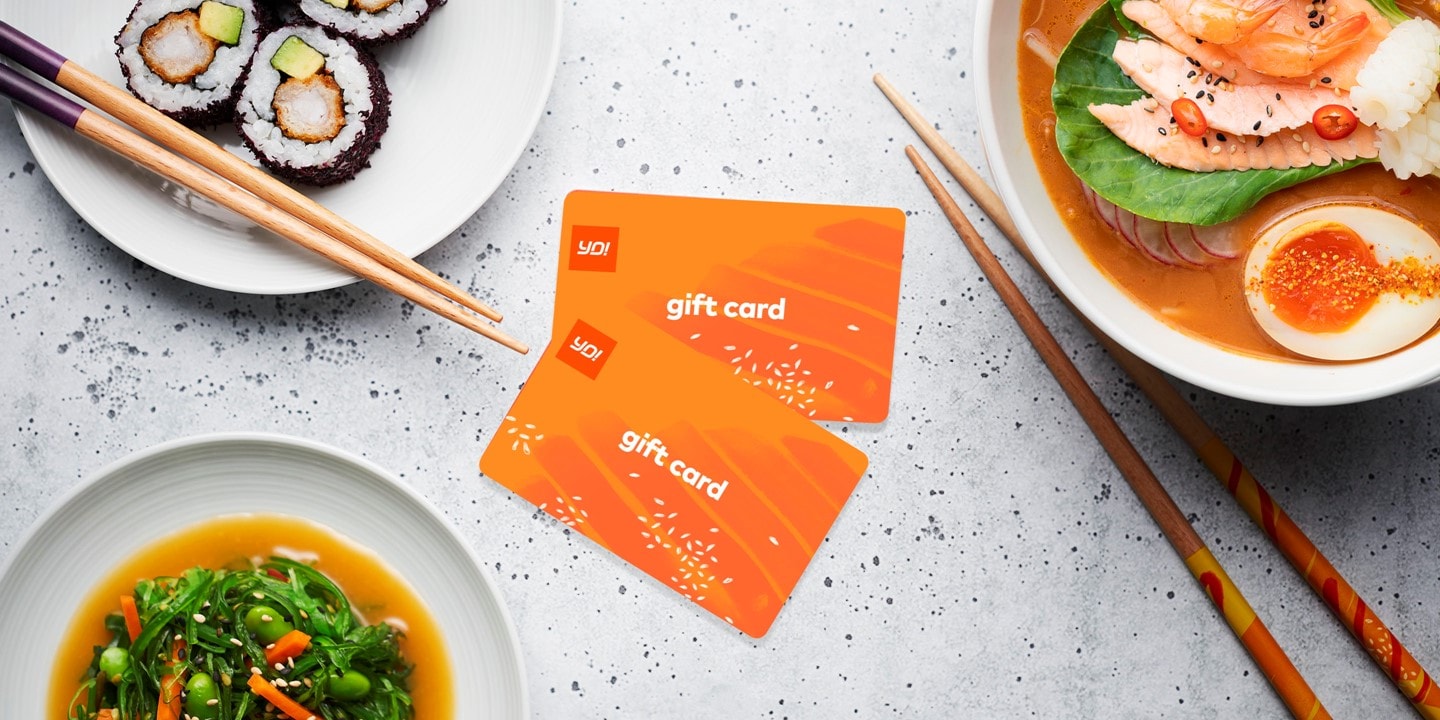 Diamond rings? Boring. A new car? No thanks. Mouth-watering Japanese flavours? Now you're talking!

Click here to head to our shop and buy a range of YO! gift cards, add funds, tie a bow round it if you'd like, and give it to your lucky friend. Not sure how much is left? You can check your balance through our online shop too.
How long are cards valid for?
A year after you buy them, or a year from the date money was last added (whichever's later). If you or the person you give it to doesn't use it for a year or more then the card will expire. So don't miss out - find your nearest restaurant.
Are there any terms and conditions?
Aren't there always? You can read them here.
Got a Restaurant Choice or One 4 All gift card?
You can use your card at any of our restaurants except:
Birmingham Selfridges
Heathrow T2
Heathrow T3
London Selfridges
Manchester Trafford Selfridges
YO! To Go Manchester Piccadilly Station
London Luton
And you can check your balance on the Restaurant Choice or One 4 All websites