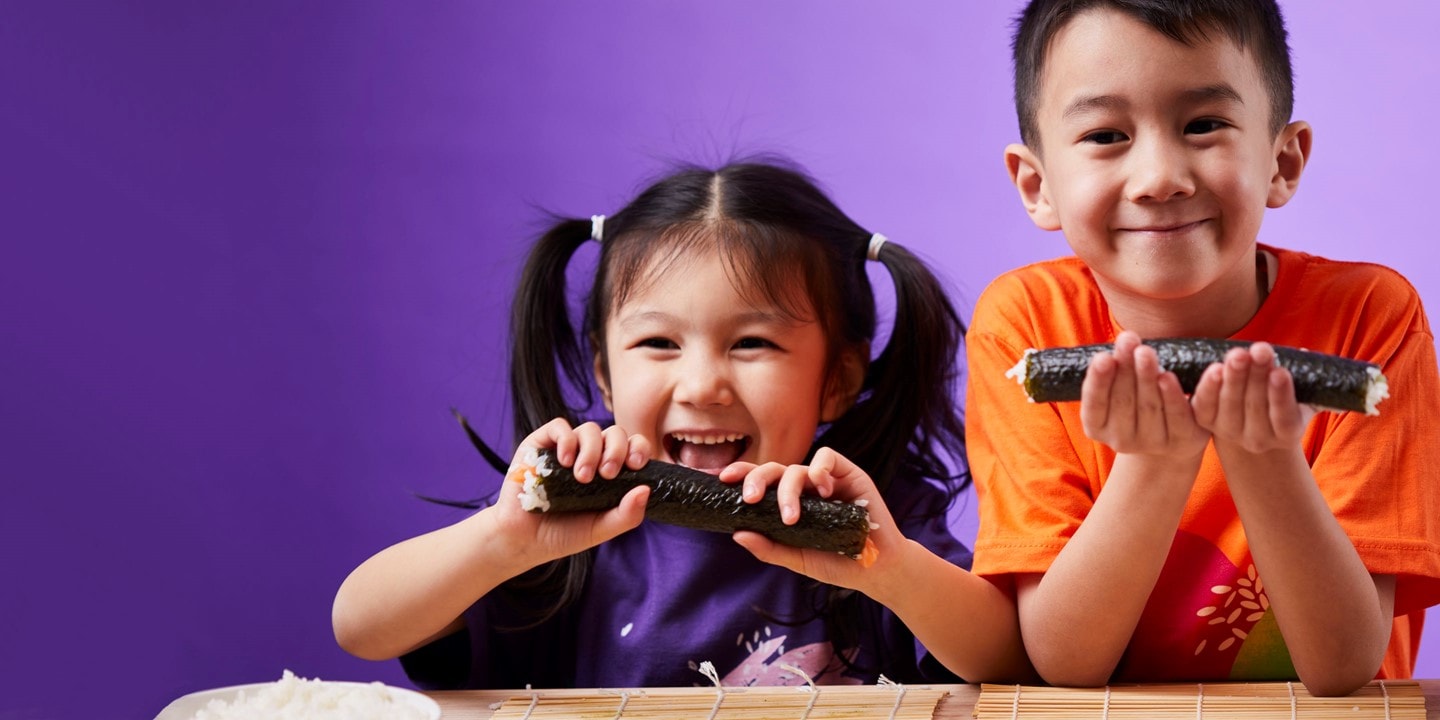 Feed your mini ninjas with our kiddo bento boxes!
It's never too early to introduce your little ones to a new world of exotic flavours. And with a main, side and drink for £7.50, it won't break the bank either.

Want to add a dessert? That's just £1.50.

see the menu

(It's healthy too - we've worked with nutritionists to make sure that lots of our kids' dishes help contribute to a balanced diet.)

A little something extra
Every kid's meal comes with a side of popping edamame beans. And don't forget to check the back of the menu for puzzles, quizzes and stuff to draw while you're waiting for you food to hit your table.

the small print:
This menu is only available for mini ninjas who are 10 years or under.
What the manager says goes - so if they say you can't have the discount, then you can't have the discount. (Sorry.)
We can remove or change this offer any time we want to. We'll try not to let the power go to our heads.
Valid in all UK restaurants excluding London Luton Airport.