order delivery
Sushi and fresh Japanese food straight to your door.
Address
Unit 27 The Circle, St Pancras Station, London,
N1C 4QL
Telephone
Facilities
Wheelchair access
WiFi
Outdoor seating
YO! St Pancras Station opening hours
Monday: 9:30am - 9pm
Tuesday: 9:30am - 9pm
Wednesday: 9:30am - 9pm
Thursday: 9:30am - 9pm
Friday: 9:30am - 9pm
Saturday: 9:30am - 9pm
Sunday: 9:30am - 8pm
nearby locations
Here are your closest YO! restaurants.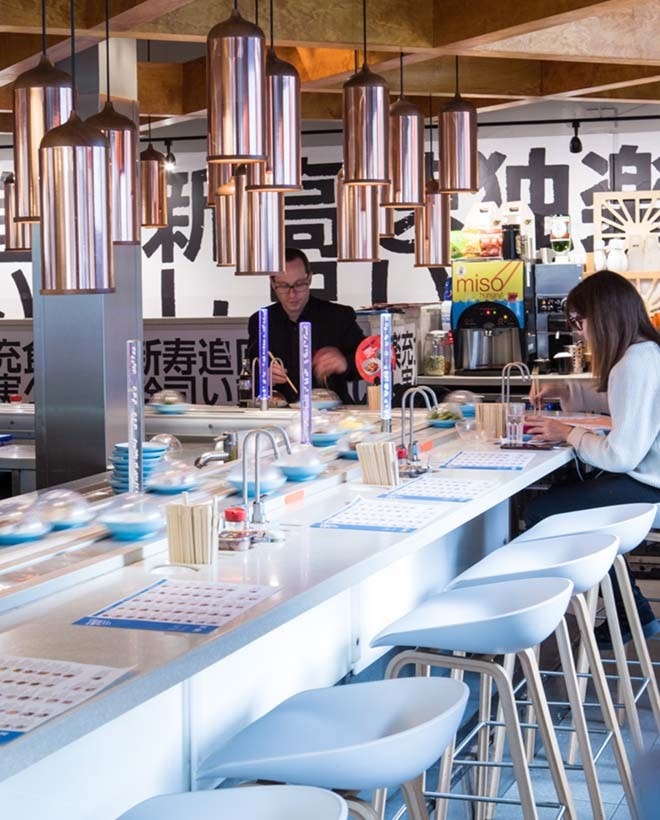 Bond Street
15 Woodstock Street, London, W1C 2AQ
Open today until 9pm
order now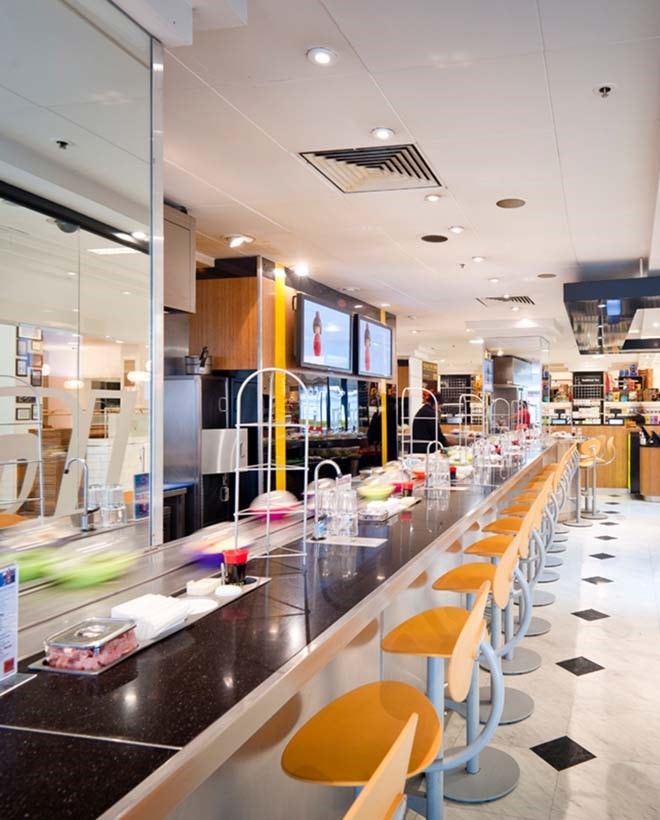 London Selfridges
Selfridges Food Hall, 400 Oxford Street, London, W1A 1AB
Open today until 10pm
order now
Tooley Street Tesco Express
Opening 6th Nov 2023
more info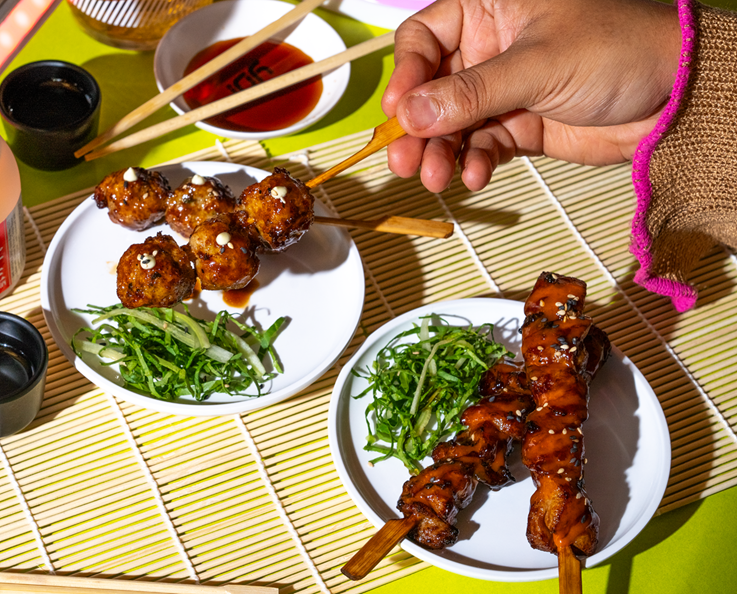 street food for thought
They're new, they're delicious and they're here! That's right, we've added 10 NEW dishes to our menu and we know you'll love them! Wings, skewers, salads...just look for yourself!
feast your eyes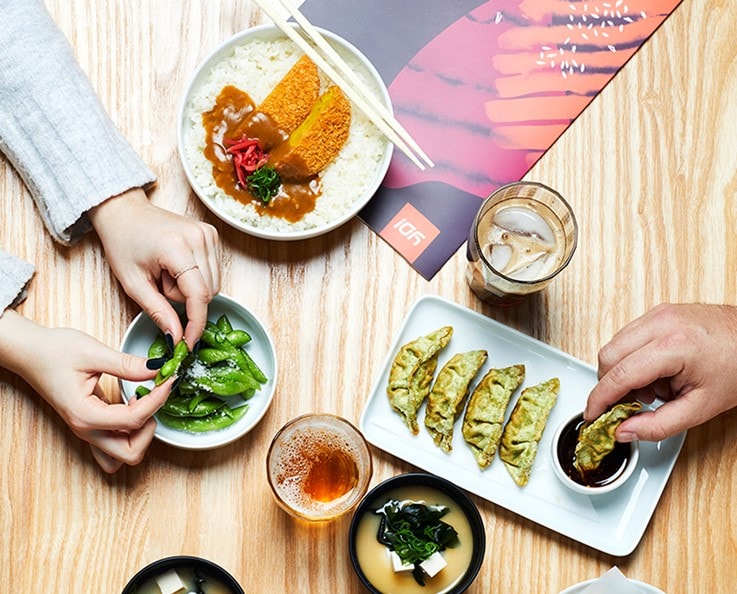 fun & vibrant dining at YO! St Pancras
We're proud to be different, that's why each one of our YO! restaurants are completely bespoke to their environment, offering a vibrant dining experience and our iconic conveyor belt.
Grab sushi or fresh Japanese street food at YO! St Pancras Station. You'll be greeted by welcoming, friendly faces and the intoxicating aromas of authentic Japanese street food.
Situated in the centre of one of the busiest stations in London is YO! St Pancras. We're focused on serving authentic Asian inspired plates for busy diners on the move.
Whether you're looking for handcrafted California rolls or classic katsu curry, it's all freshly prepared and made to order by our expert chefs.
We love vegan food. We've got the choice for any dietary requirements. Over a third of our menu is vegan or vegetarian with dishes ranging from avocado maki to pumpkin katsu curry.
Train to catch? No problem, YO! To Go means you can enjoy mouth-watering fresh, flavoursome and authentic Japanese food from YO! St Pancras Station on the move.