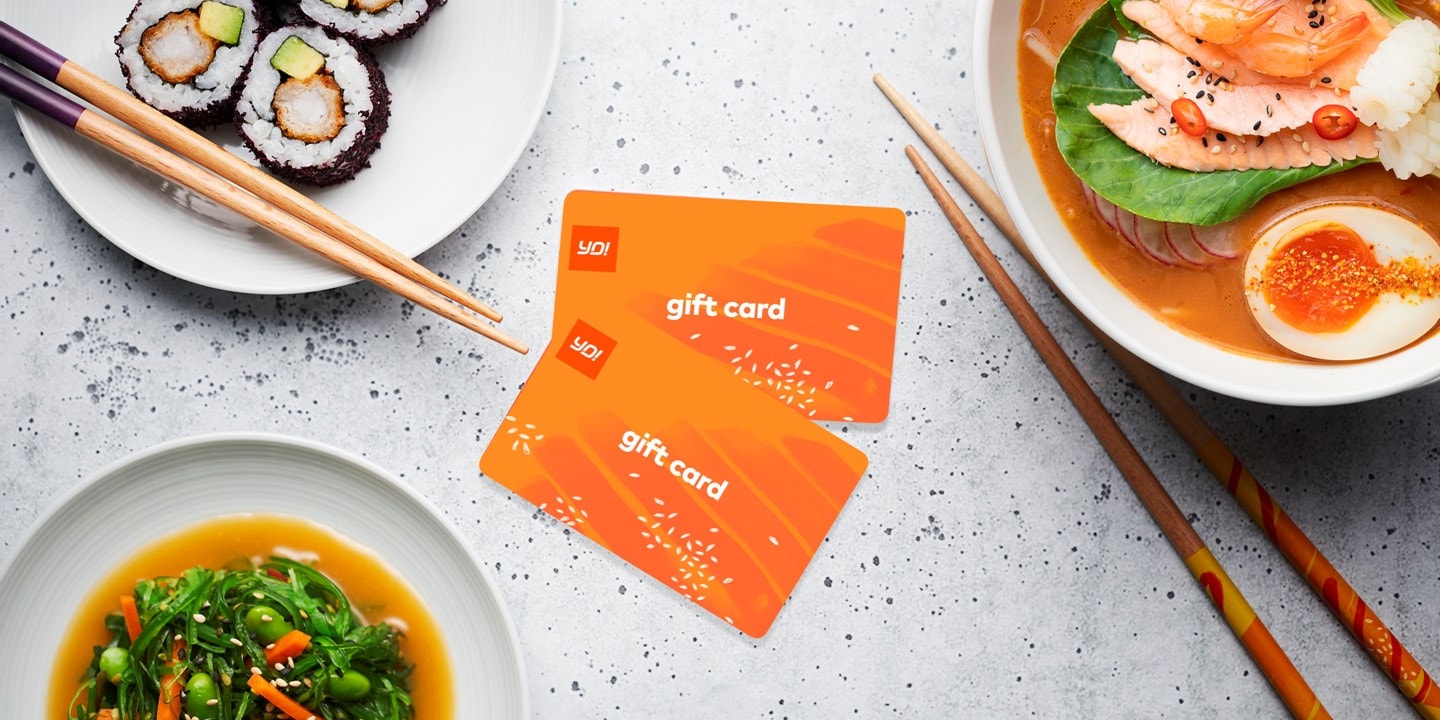 They say the fastest way to a person's heart is through their stomach so why not give the gift of YO!?
Our digital gift cards go straight into your loved one's inbox (or your own *wink*), so you can spend less time queuing at the shops and more time for food and festivities!
Make it a December to remember with the perfect present.
What are you waiting for? Get yours now!
If you're looking to get a physical gift card, the last date these can be ordered to guaruntee delivery in time for Christmas is Monday 18th December.
How long are cards valid for?
A year after you buy them, or a year from the date money was last added (whichever's later). If you or the person you give it to doesn't use it for a year or more then the card will expire. So don't miss out - find your nearest restaurant.
Are there any terms and conditions?
Aren't there always? You can read them here.
Got a Restaurant Choice or One 4 All gift card?
You can use your card at any of our restaurants except:
Birmingham Selfridges
Heathrow T2
Heathrow T3
London Selfridges
Manchester Trafford Selfridges
YO! To Go Manchester Piccadilly Station
London Luton
And you can check your balance on the Restaurant Choice or One 4 All websites