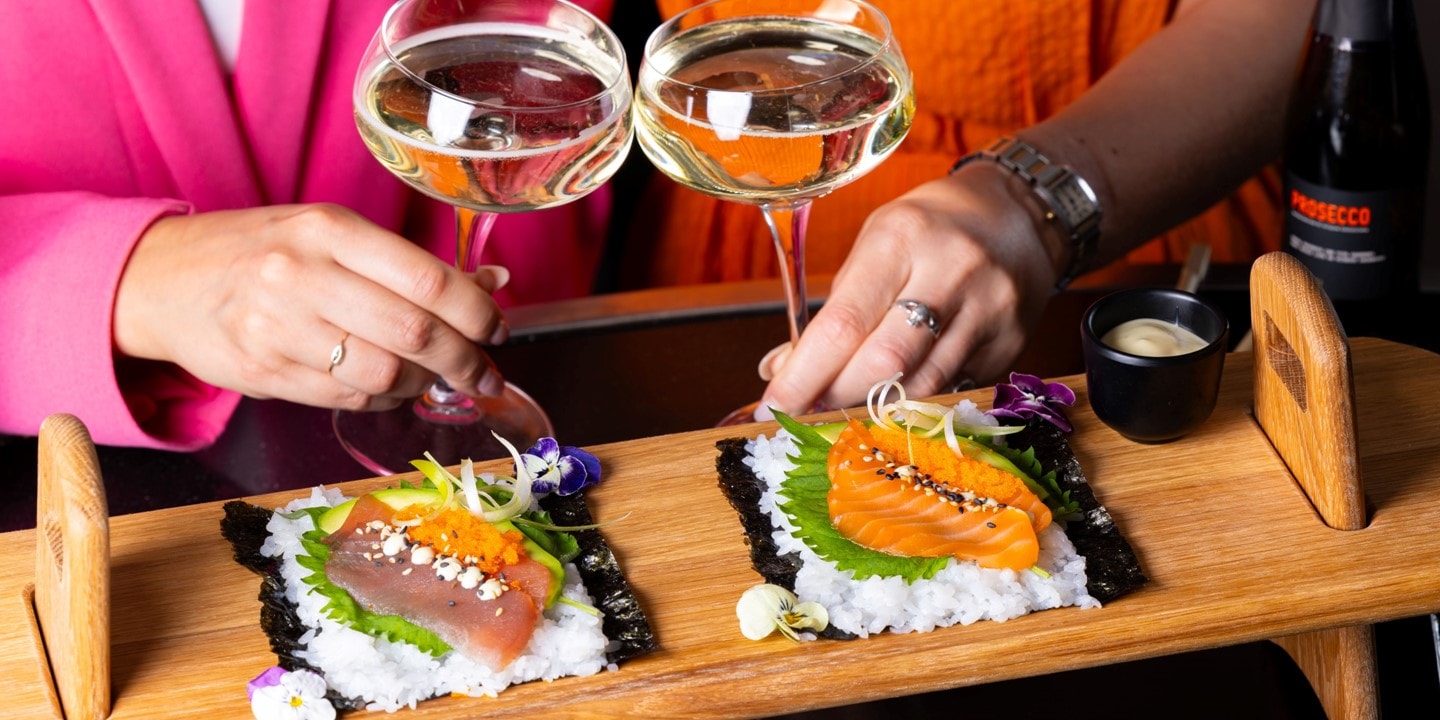 Introducing the brand new Temakizushi, only at Selfridges!
'Te' meaning hand and 'maki' meaning roll, this decadent DIY roll tastes even better than it looks.
Experiencing the finer things in life couldn't be tastier with these handrolls. Enjoy fresh salmon and yellowfin tuna paired with creamy avocado, shiso leaf and orange masago sprinkled with sesame & spring onion. Served with wasabi mayo & edible flowers.
Find an excuse to celebrate because for just £8 extra, you can add a bottle of prosecco...or two for £13! Go on, make it an occasion.