Address
Unit 5, St Nicholas Avenue,
YO19 4TA
YO! York Outlet opening hours
Festive hours:

12/22/2023

Opening Time

11:00 AM

Closing Time

9:00 PM

12/23/2023

Opening Time

11:00 AM

Closing Time

9:00 PM

12/24/2023

Opening Time

11:00 AM

Closing Time

5:00 PM

12/25/2023

Opening Time

Closed

Closing Time

Closed

12/26/2023

Opening Time

11:00 AM

Closing Time

8:00 PM

12/27/2023

Opening Time

11:00 AM

Closing Time

8:00 PM

12/28/2023

Opening Time

11:00 AM

Closing Time

8:00 PM

12/29/2023

Opening Time

11:00 AM

Closing Time

8:00 PM

12/30/2023

Opening Time

11:00 AM

Closing Time

8:00 PM

12/31/2023

Opening Time

11:00 AM

Closing Time

5:00 PM

01/01/2024

Opening Time

11:00 AM

Closing Time

5:00 PM

01/02/2024

Opening Time

11:00 AM

Closing Time

8:00 PM
Monday: 11am - 8pm
Tuesday: 11am - 8pm
Wednesday: 11am - 8pm
Thursday: 11am - 8pm
Friday: 11am - 8pm
Saturday: 11am - 8pm
Sunday: 11am - 6pm
Notes
We take this stuff seriously. So we've put together a guide showing all our dishes and the allergens they contain:
nearby locations
Here are your closest YO! restaurants.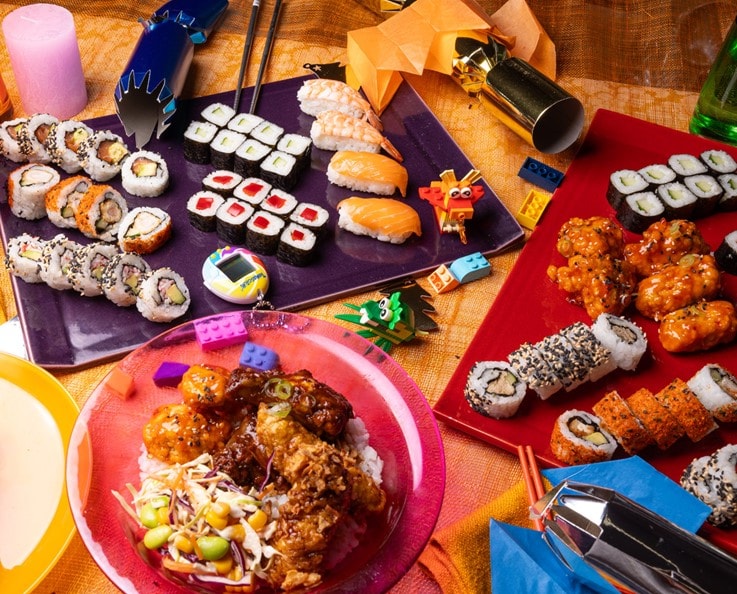 grab & YO! hoho!
'Tis the season to be jolly and we're kicking off in style at our YO! kiosks in Tesco! Spread the cheer with our seasonal sharing platters or treat yours(elf) to the JFC Rice Bowl and Festive Rolls!
check it out