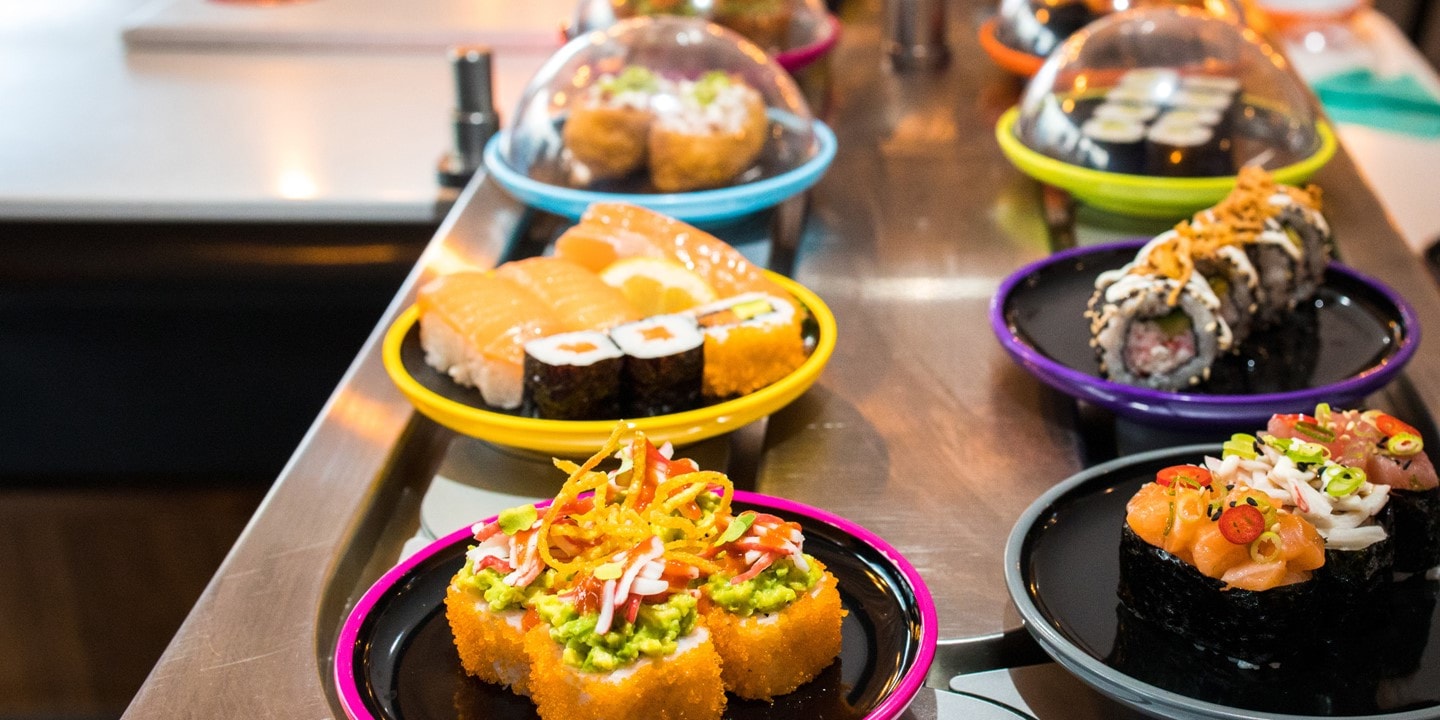 new menu
New menu, who dis?
We've got 23 NEW DISHES joining our menu and just like your favourite playlist, it's got hit after hit. All your favourites with even more now to discover, who said bigger isn't better?
So say hello to your hot new favourites...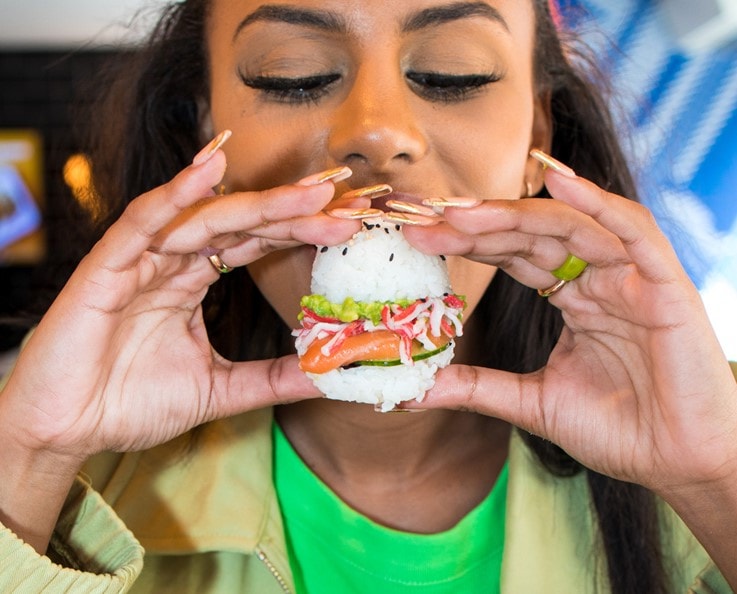 Incoming...the Big Maki!
Introducing the original Big Maki, the sushi slider with six layers of zingy flavours to get your hands on.
We're talking BIG flavours; creamy avocado, freshly cut salmon, surimi, cucumber and mayo, all packed into a rice bun.
grab one now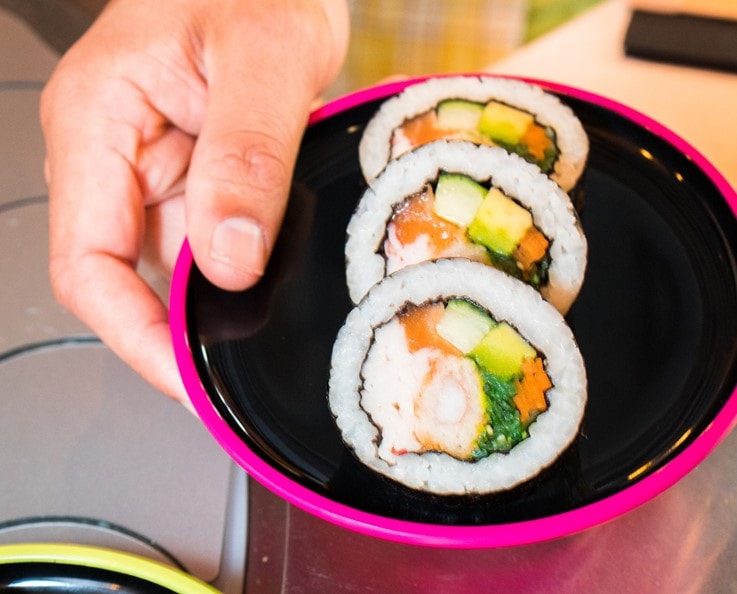 Say hello to the Monster Maki
There's nothing scary about this dish except for how tasty it is!
If Godzilla created a sushi roll, it would be this mega futomaki! Salmon, prawn katsu, surimi, carrot, cucumber, kaiso seaweed & creamy avocado all wrapped up in our largest nori rice roll yet!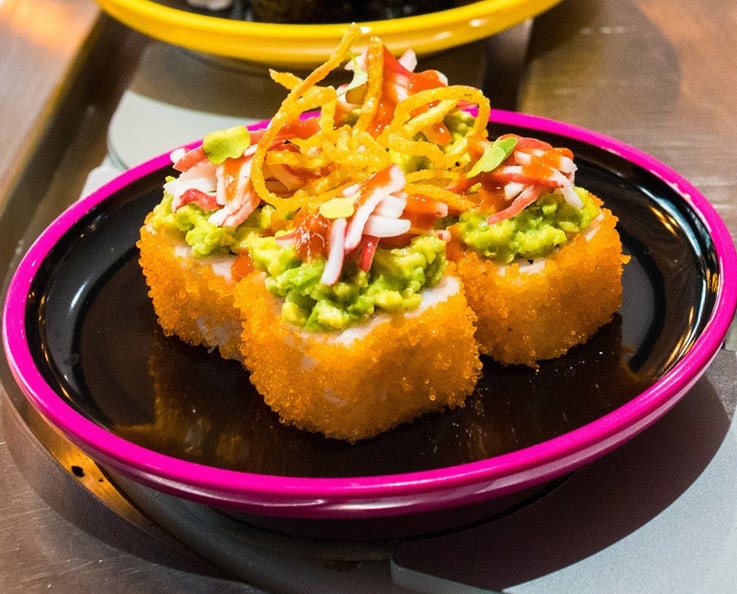 Send crispy noods
Topped with crispy noods, you defo need to try these two newcomers...
TokYO! Skytree - our iconic YO! roll topped with creamy California mix, drizzled with sriracha & teriyaki.
Chicken 2-Ways - crunchy chicken katsu roll, topped with creamy avocado and pulled sriracha chicken. Drizzled with sweet teriyaki and mayo.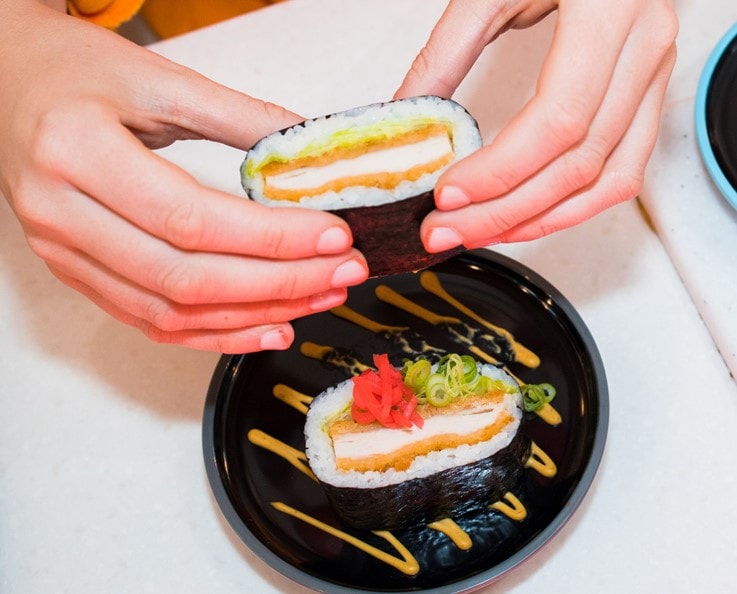 Not your average sandwich
Our new onigirazu a.k.a the sushi sando, is the love child of a sandwich and a sushi roll.
The Chicken Katsu Sando is chicken katsu sandwiched between sushi rice and crisp lettuce, drizzled in our much loved curry mayo. All topped off with ginger & spring onion.
We're going to need a bigger boat
From the Japanese word for 'boat', the gunkan was invented in Ginza, Tokyo in 1941 and is a form of nigiri.
We have 4 new versions of these nori-wrapped sushi boats filled with your favourite flavour - plus we've got a remix version so you've got no excuse not to try them all!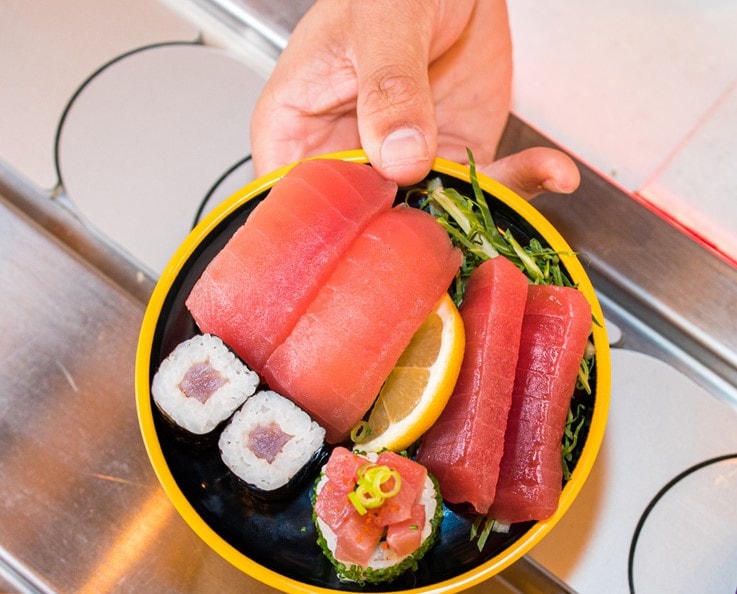 YO! selects
We've put together a range of selection plates with all your YO! faves packed together in one dish!
With 7 new selection plates, having a bit of this and a bit of that is going to be easier than ever.