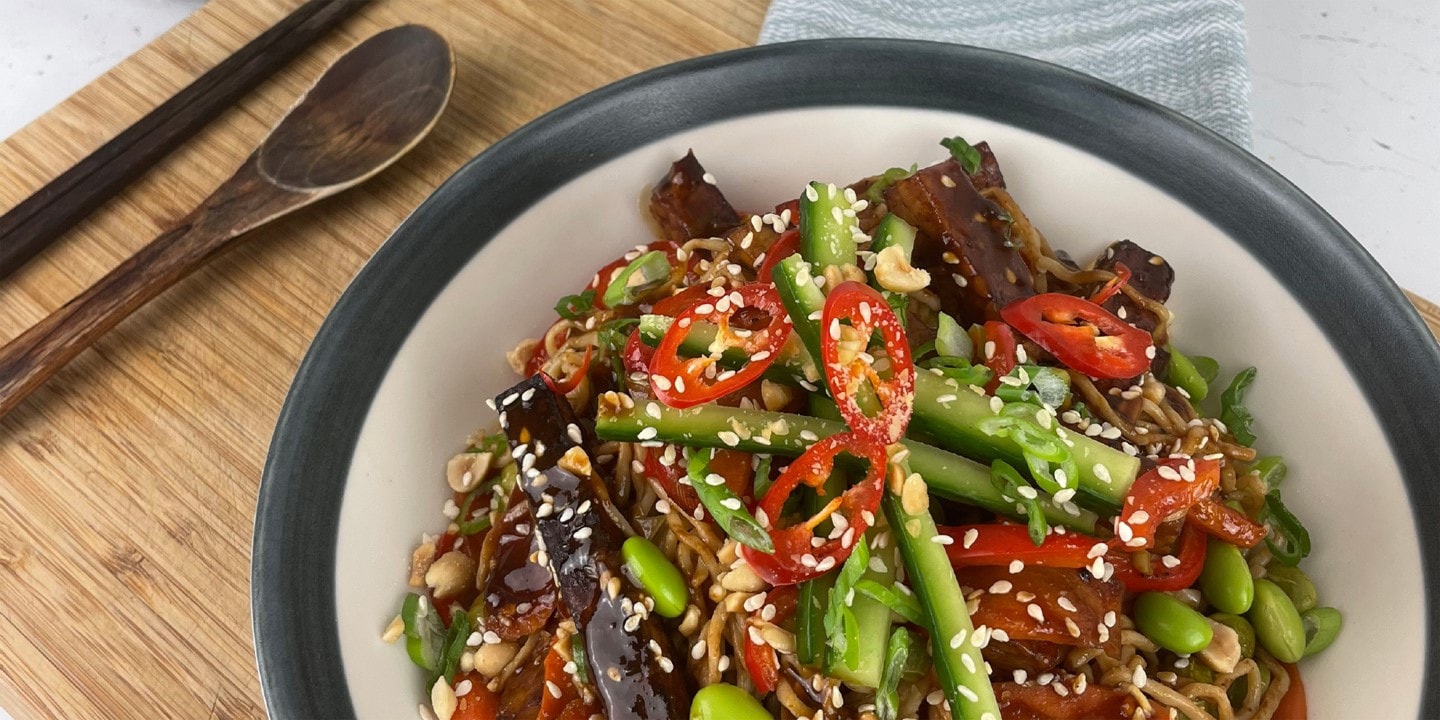 tofu yakisoba salad
Ingredients:
1x packet of YO! Soy, Ginger & Garlic Sauce
Tofu or tempeh
Soba noodles or rice noodles for gluten-free
1 red bell pepper thinly sliced
120g sliced carrots
6 or 7 spring onions - green parts chopped & divided
1 cucumber thinly sliced
Sesame seeds, crushed roasted peanuts/cashews (optional) for garnish
Optional additions: edamame, other crunchy veggies etc.
Method:
Cut the tofu into finger slices and place on a lined baking tray.
Glaze the tofu with YO! soy, ginger & garlic sauce
Place into a hot oven for 15-20 minutes turning occasionally and glaze as needed. Once cooked, take out and allow to cool down
Cook the noodles, toss in oil to keep them from getting sticky!
Add the chopped veggies into a frying pan cook until softened
Add in the noodles and toss in with the tofu and the remaining sauce
Garnish and serve!