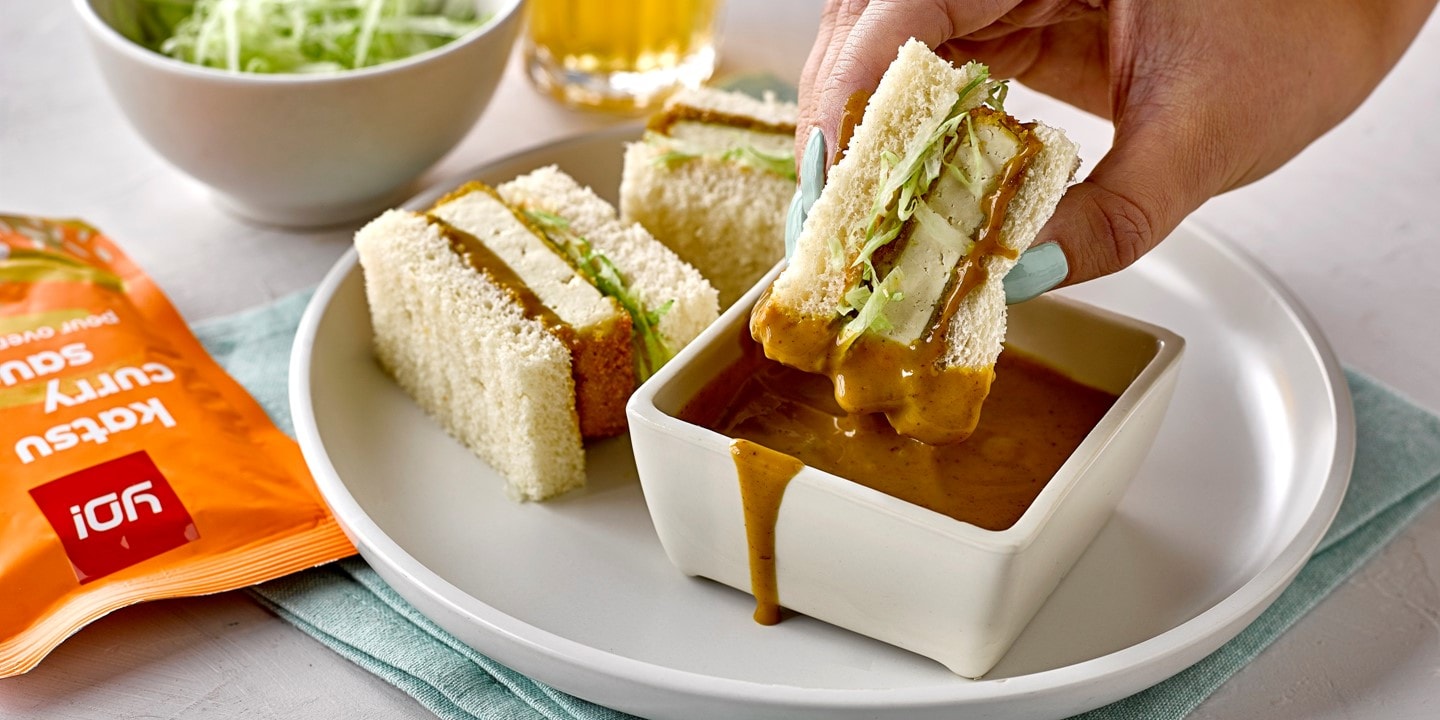 katsu sando
Ingredients:
1 packet of YO! Katsu crumb
1 packet of YO! Katsu sauce
1 bag shredded iceburg lettuce
Block of Tofu, sliced width ways (if necessary)
4 slices of white bread (lightly toasted and left to cool)

Method:
Pre heat oven to 180c
Slice tofu width ways into two with a 1cm width. Cover in Katsu crumb, ensure all sides are covered evenly
Place in the oven on a baking tray and cook until the crumb is golden and middle is piping hot
Lightly toast white bread and leave to cool
Heat Katsu Sauce, and spread evenly on one side of the bread then spread a thin layer of lettuce on the other side
Lay the cooked tofu on the lettuce and cover with the katsu sided bread
Neatly trim crust from all 4 sides, then slice the sando down the middle
Repeat for the 2nd Sando and enjoy!