We want to share the sushi-love as early as we can. So we run classes for kids aged 4 to 10 years old where they can learn to make rolls like a pro. (It's also a sneaky way to get them excited about good food. We won't tell if you don't!) Our kitchen crew will give your kids step-by-step instructions on how to make three kinds of sushi. And at the end of the class, they'll get to take it home along with their very own Mini Ninja certificate!
how do I book?
You can book online - just choose a class from the list below.
how long do the classes last?
About an hour. You'll need to stay with your kids for the whole of the class.
will I get to eat any of the sushi my kids make?
Once they've rolled all their dishes, we'll cut and box them up for them to take away. It's up to you who eats them when you get home...
how much does it cost?
£15 a child.
what's included?
Sushi class including making three types of sushi, Cawston Press drink or still/sparkling water, a Mini Ninja certificate and a goodie bag to take home.
mini ninja classes at YO!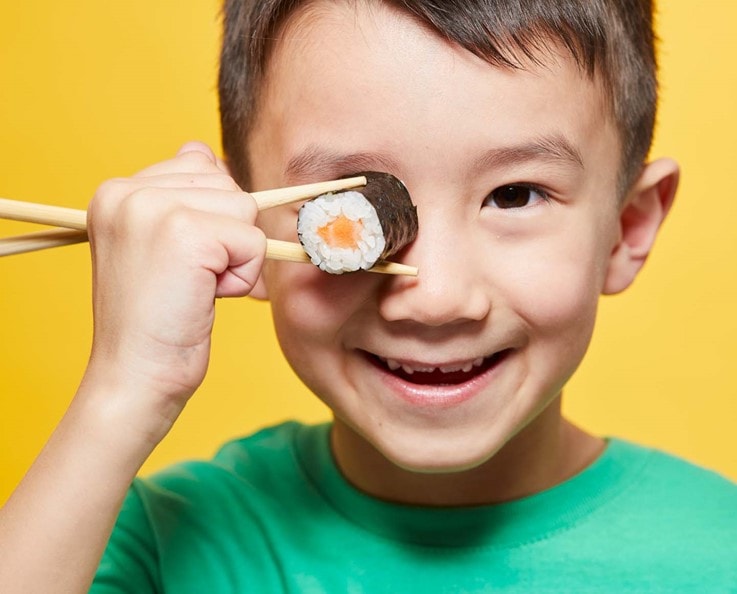 feed your mini ninjas
It's never too early to introduce your little ones to a new world of exotic flavours. And with the choice of 5 bento boxes and drink for £7.50, it won't break the bank either.
see kids menu