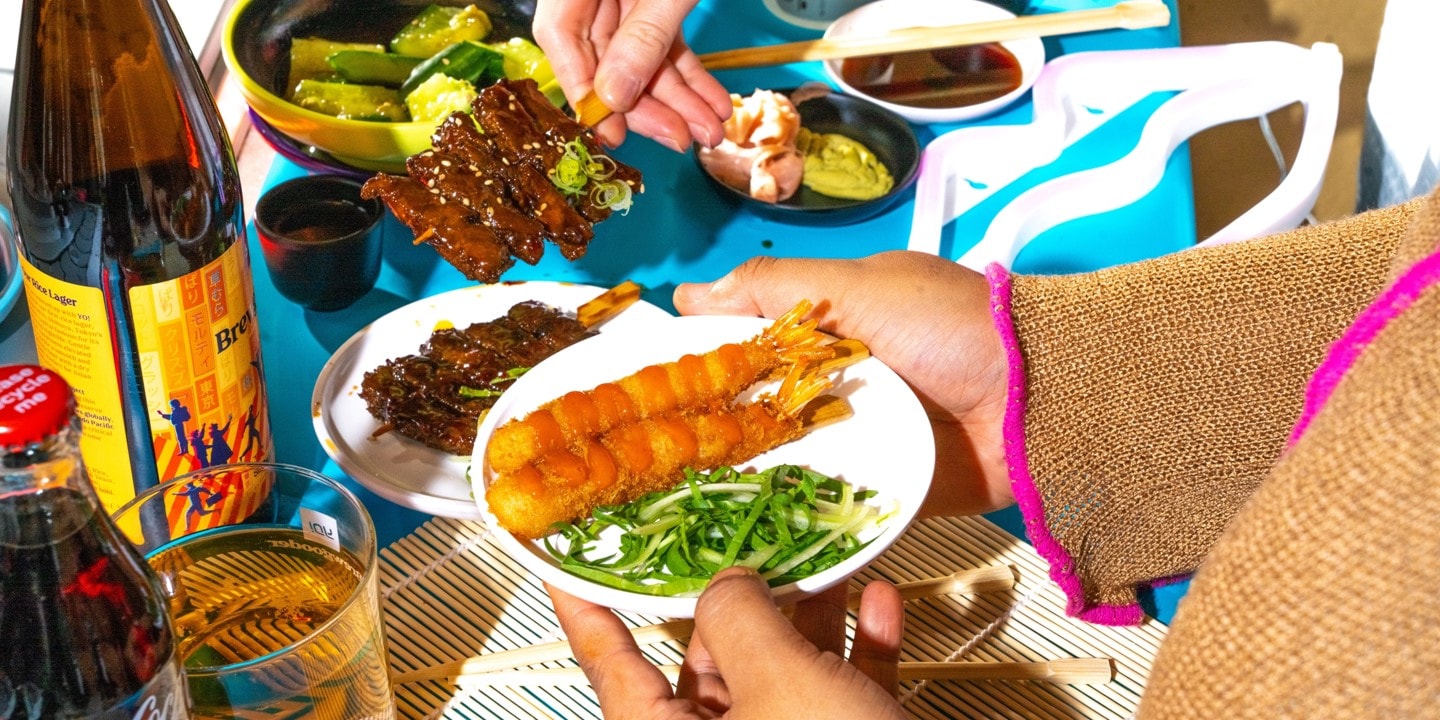 Our new street food has just landed and we think they'll be right up your alley!
We've added 10 new options for you to choose from, each one as good as the last. Don't be shy, come and meet your new favourite dishes.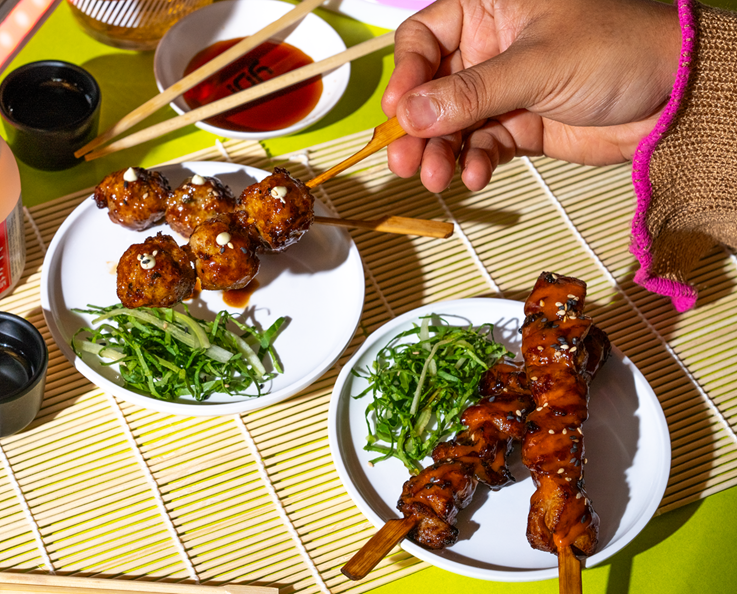 can you stick it? yes we can!
New sticks have landed on our menu - choose from 4 delicious flavours.
Say hello to the classic Chicken Yakitori or try Squeaky Bean 'Steak' Yakitori.
You can also get your hands on the Chicken Tsukune - glazed chicken meatball sticks with wasabi mayo or the Coconut Prawn Kushikatsu - crispy prawns drizzled with coconut sriracha...yum!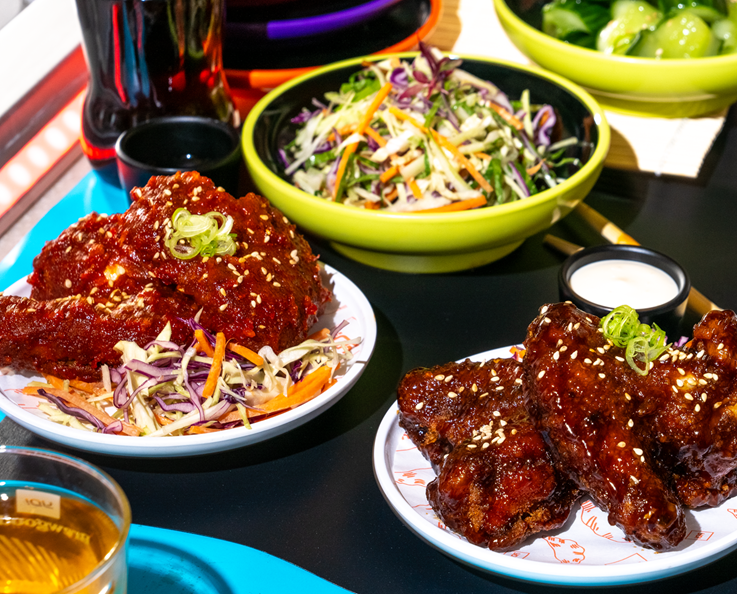 it's a wing thing!
Who doesn't love wings? Our new wings are defo worth licking your fingers for! Choose from BBQ Bulgogi or if you like it hot, then our Kickin' Kimchi wings are the one for you!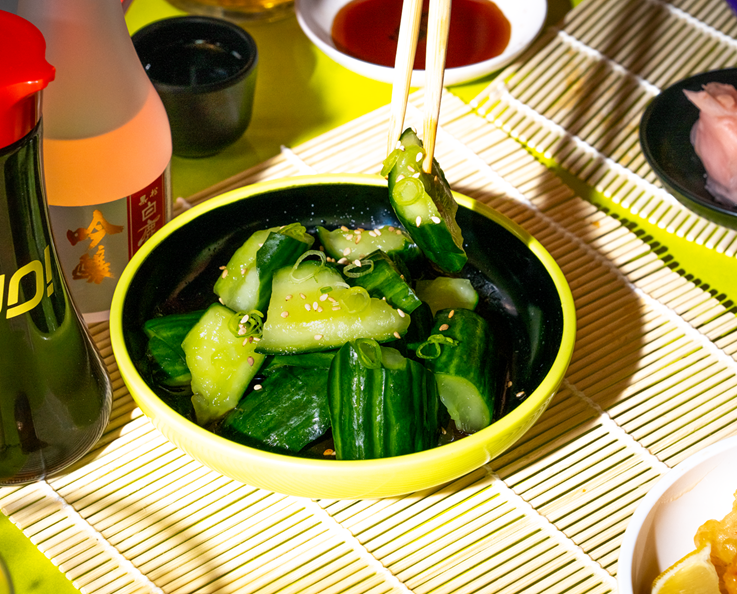 salad as a side?
Don't sideline salads! Add some crunch with Smashed Cucumbers in a ponzu sauce or try our Crunchy Slaw with a pak choi twist.
Get your chopsticks into the new Kanikama - shredded surimi, cucumber and carrots dressed in creamy wasabi mayo. Or add a kick with our Kimchi Chicken, topped on mixed greens, carrots, edamame, radish and beansprouts.
Who said salads were boring?!