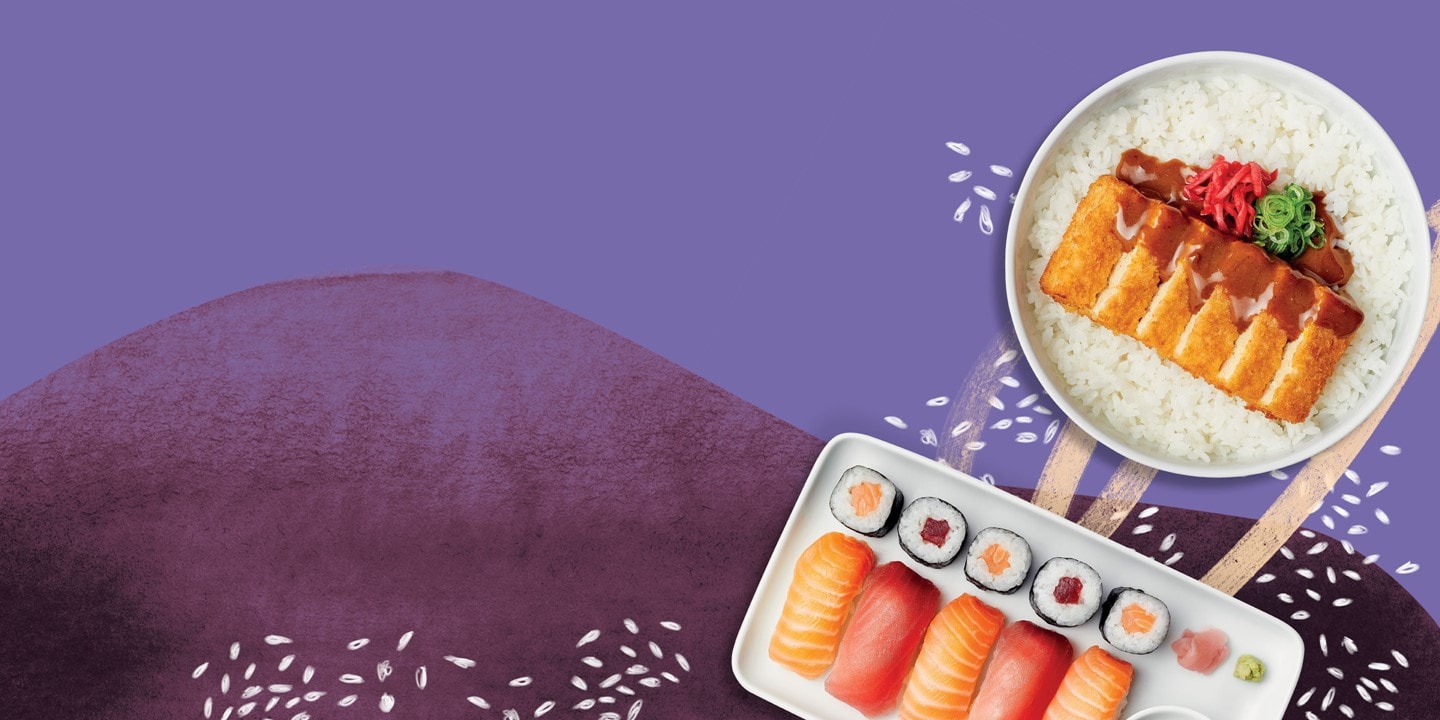 meal deal
Deals on meals
Bored with the usual lunchtime soup and a sandwich? Mix it up with a meal deal from YO!

Get a regular sushi box or a to-go katsu curry (in any flavour) for £6. Oh, and we'll chuck in a drink as well!
the small print:
​
This offer includes one small takeaway sushi set priced £5.95 and under, or a to-go katsu curry (chicken, prawn, pumpkin or tofu – as long as they're available), plus a water, Coke, Diet Coke, Coke Zero, Sprite or Fanta.
Sushi sets included in this offer are: Maki Box, Mixed Box, Salmon Box, Salmon & Avocado Box, Salmon & Tuna Box or Vegan Box,
It's valid from Monday to Sunday, all day.
​​Sorry, but the offer isn't available in these restaurants: Ashford Designer Outlet, Edinburgh Airport, Gatwick North, Heathrow T2, Heathrow T3, St Pancras and YO! Kitchen White City.
You can't transfer the offer. There isn't a cash alternative, and you can't use it with any other offer or promotion (like student or birthday discount).
What the manager says goes – so if they say you can't have the discount, then you can't have the discount. (Sorry.)
We can remove or change this offer any time we want to. We'll try not to let the power go to our heads.