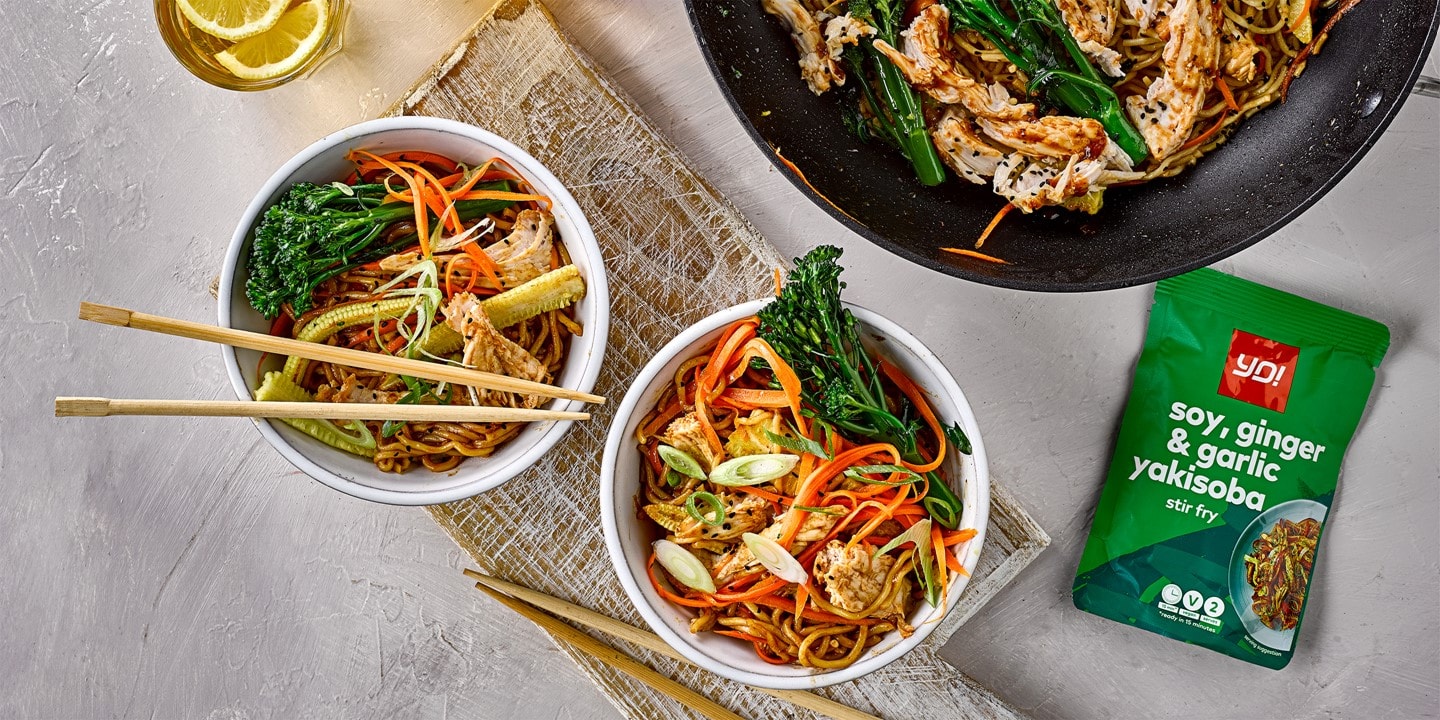 yakisoba noodles
Impress your mates by cooking YO! inspired Yakisoba noodles; we won't tell them how quick and easy it is, if you don't.

Ingredients:
1 packet of YO! Soy, Ginger & Garlic Yakisoba Sauce
1 tablespoon of vegetable oil
300g of stir fry ready to eat vegan noodles
1 pak choi peeled
1 carrot cut into thick strips
1 red pepper cut into strips
50g of bean sprouts
1 spring onion finely chopped
1 red onion sliced

Method:
Heat the oil in a wok and add the chopped vegetables, stir fry for 3 minutes
Add the noodles and heat through following packet instructions
Add the packet of sauce to the wok, toss and stir fry for 2 minutes and serve straight away
Delicious, quick and easy.