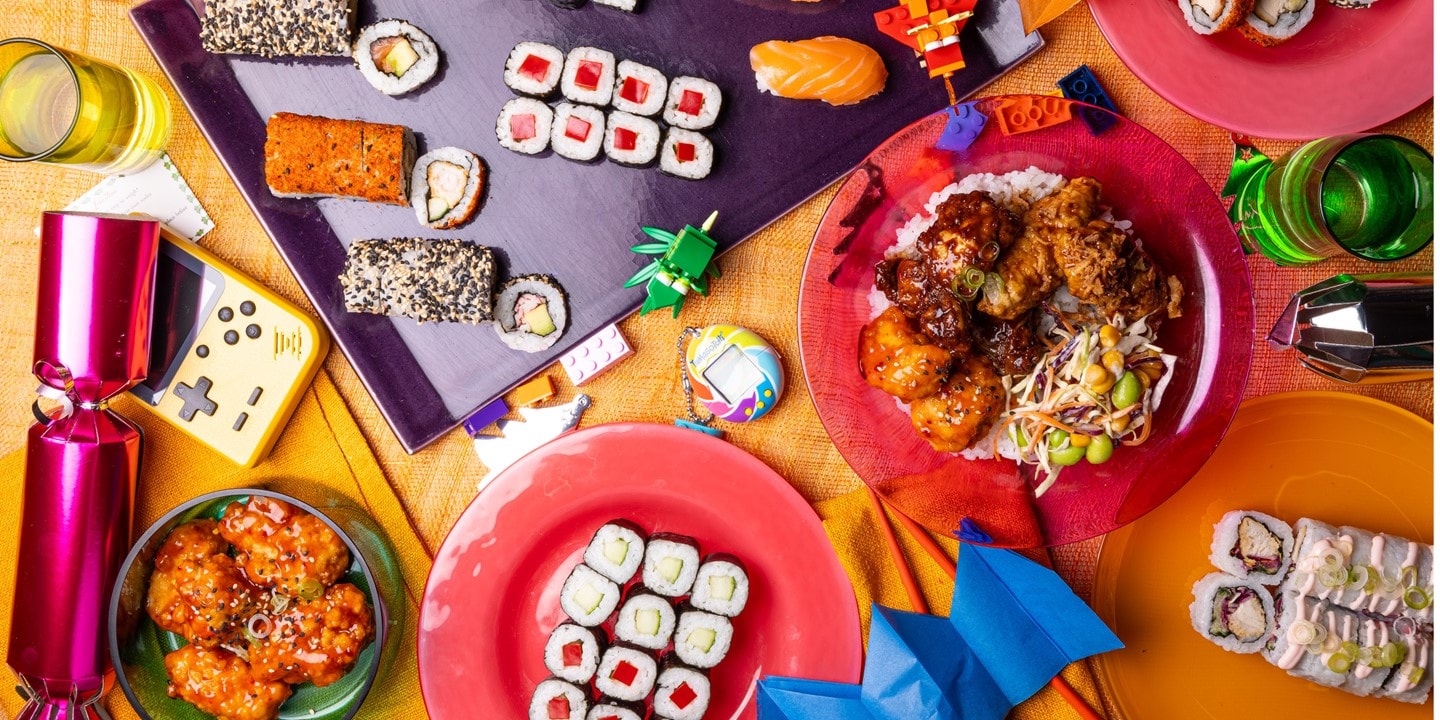 festive faves
at YO!
Check out our selection of Christmas faves from YO! kiosks at Tesco.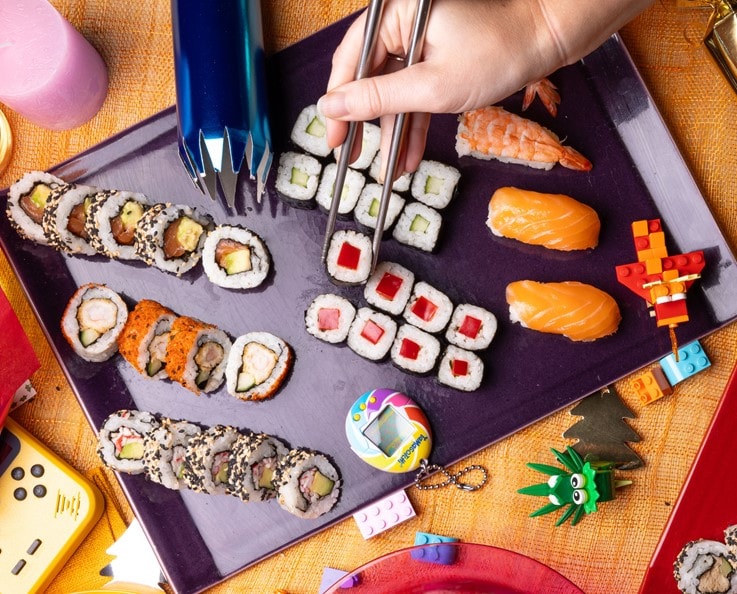 festive party platters
Say hello to our 3 brand new festive platters - each as moreish as the last.
What's more, you can buy 2 platters for just £19.95, that's 60 pieces of sushi! What a delicious dilemma!

Salmon Greetings: 10 Salmon Crunch Rolls, 10 Spicy California Roll, 4 Avocado Makis, 4 Cucumber Makis and 2 Salmon Nigiris.
Meat Me Under the MistleYO!: 10 Hoisin Duck Crunch Rolls, 10 Spicy Chicken Rolls, 4 Avocado Makis, 4 Cucumber Makis, 2 Inari Nigiris.
Rolln' Around the Christmas Tree: 10 Veggie Crunch Rolls, 10 Spicy Veggie Roll, ​4 Cucumber Makis, 4 Red Pepper Makis ​and 2 Kaiso Topped Inari Nigiris.
find a kiosk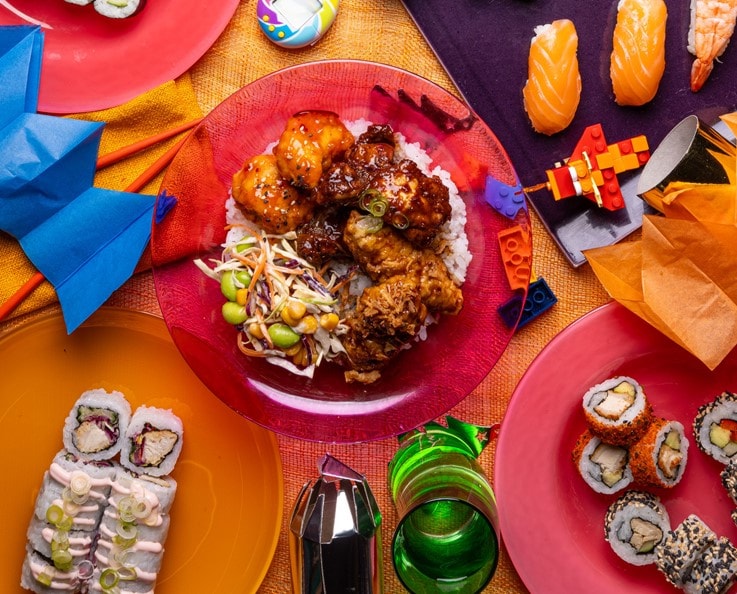 but wait, there's myrrh!
We don't want to 'Claus' a scene but we've got even more Christmas treats for you!
JFC Rice Bowl: This festive feast features crispy chicken wings, Korean chicken bites and teriyaki tenders served with crunchy slaw and rice.
Festive Roll: This bad-boy boasts crispy chicken katsu, pickled cucumbers and pickled red onions. It is then topped with a creamy cranberry mayo, a sriracha mayo and then finished off with spring onions​.
Sound good? Try them today at your local YO! kiosk.
find my closest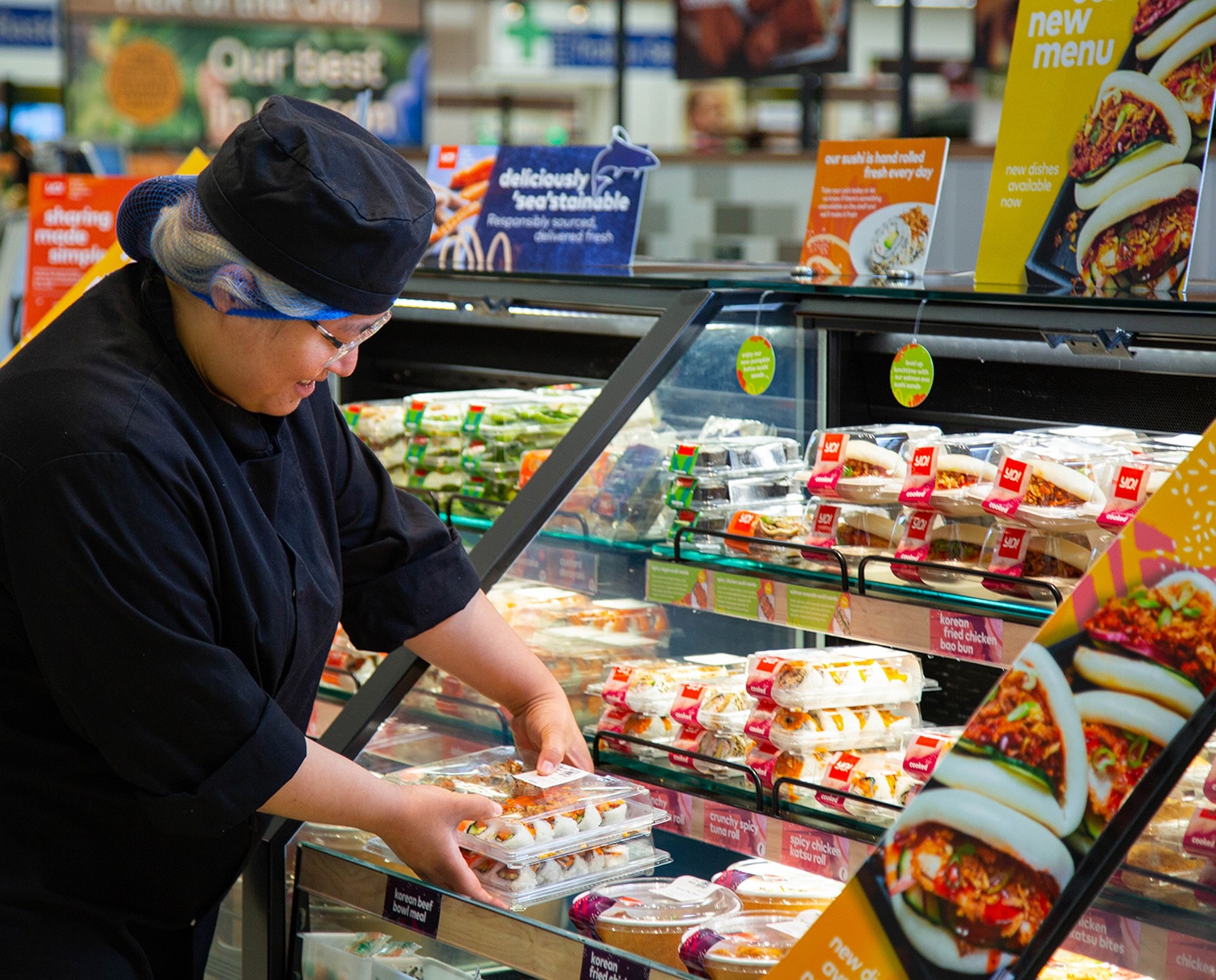 find your
local kiosk
YO! kiosks offer a range of fresh sushi and your favourite Japanese dishes, perfect for lunch, dinner or on-the-go.
find a YO! kiosk