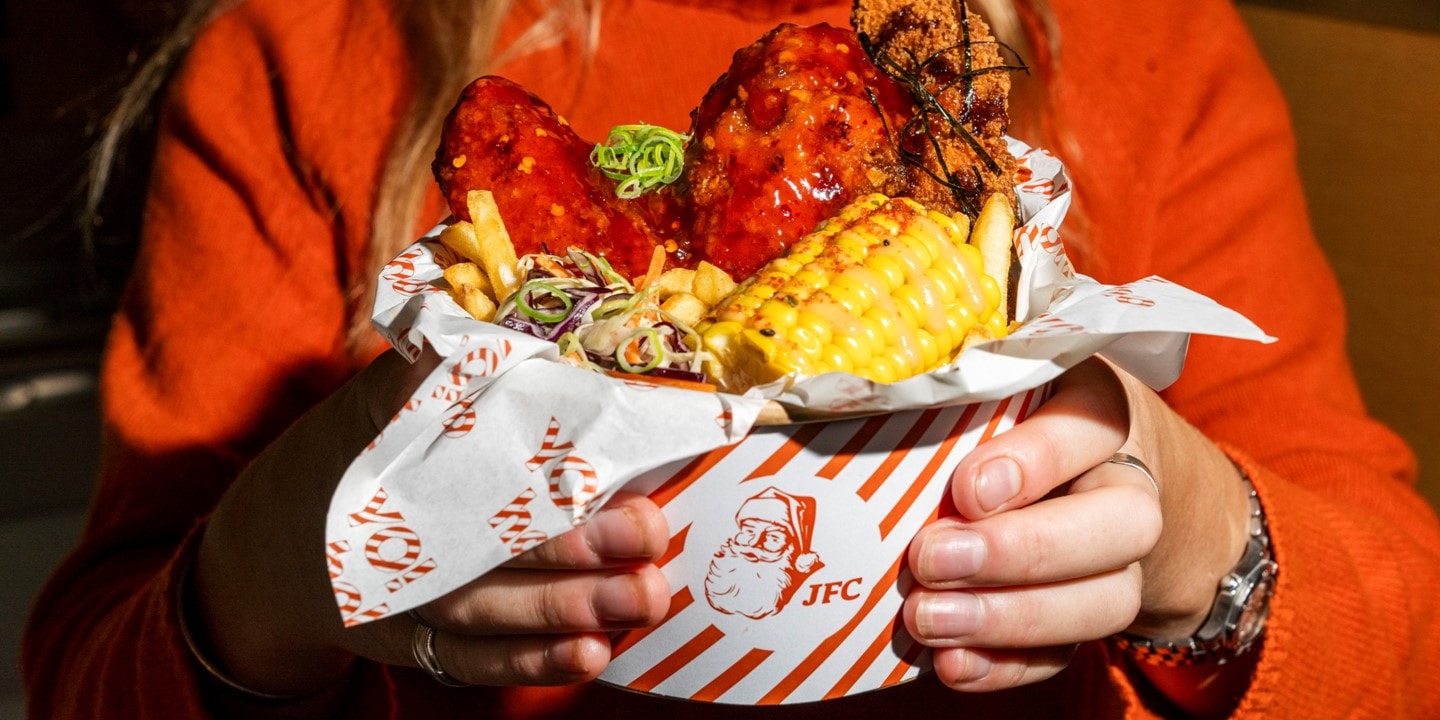 YO! ho! ho!
Our Christmas menu is here and there's a lot to unwrap!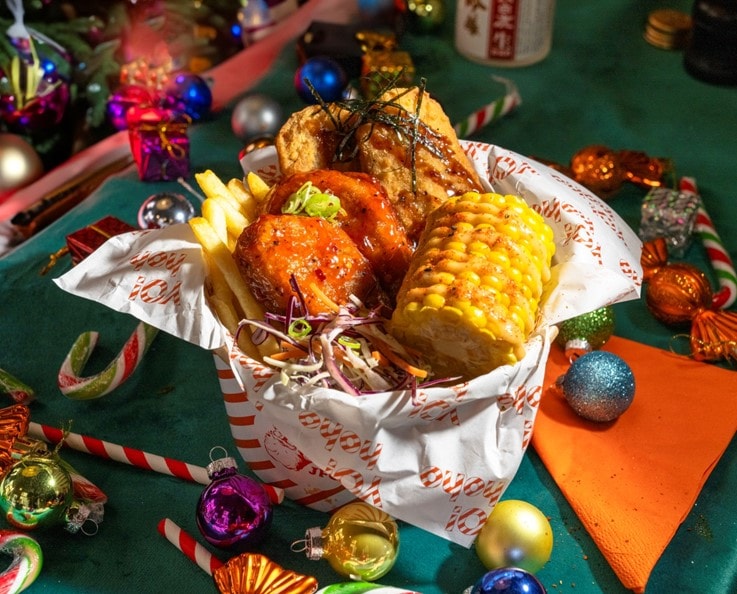 the JFC is back!
Every year in Japan, 3.8 million buckets of fried chicken are eaten for Christmas dinner. This year at YO! we are continuing our festive tradition of dishing up fried chicken in-a-box in two finger licking ways!

The OG JFC: Sweet & spicy sticky Korean wings are tossed in our classic KFC sauce and paired with crispy chicken tenders and cranberry teriyaki sauce. These two tinsel topped titans are served alongside crunchy slaw, YO! Fries and a corn on the cob!
Or try our meat-free Korean chicken wings and meat-free tenders version!
book now
yule love our festive menu!
Our brand new limited edition rolls are inspired by festive favourites and yule love them from your head, to your mistletoes!
Prawn Cocktail Roll: Cucumber, carrot and avocado sushi rolls, rolled in sesame seeds, topped with prawn, avocado served on Marie Rose sauce.​
Piggies in Blankets Roll: Pork & onion stuffing sushi rolls with cranberry teriyaki sauce, wrapped in seared parma ham, topped with wasabi mayo, fresh chilli and spring onion. Sprayed with edible gold glitter.
​JFC Roast Chicken Roll: Chicken katsu roll with YO! slaw, served with cranberry mayo and pomegranate seeds.
​JFC Plant-Based Roast Chicken Roll: Meat-Free chicken katsu roll with YO! slaw, served with cranberry mayo and pomegranate seeds.
book a table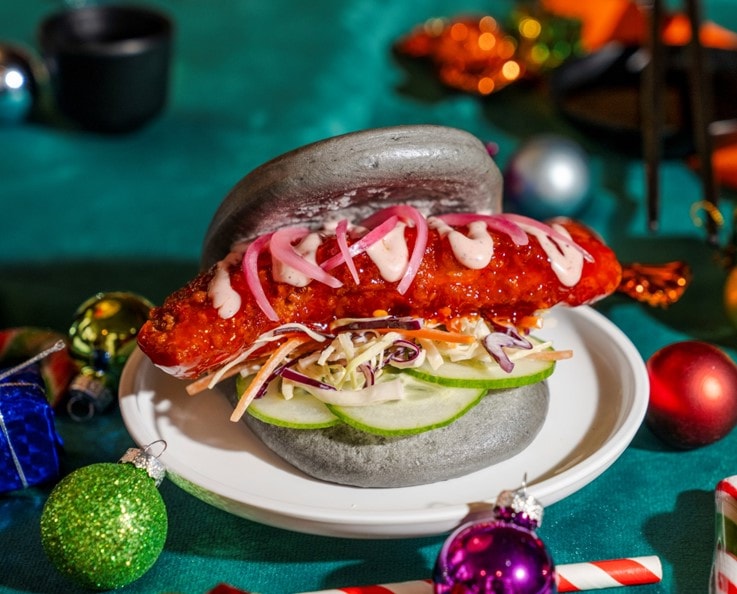 naughty but nice
We think you deserve a treat, regardless of what list you're on. That's why we've come up with these charcoal infused bao buns!
Naughty but Nice Chicken Bao: Charcoal Bao filled with chicken tender, dressed in YO! KFC sauce, cranberry mayo, served with sliced cucumber and slaw & pickled red onion​.

Or try our plant-based version with a meat-free chicken tender!
book your table
festive feast set menu
The best part about Christmas is the food and meals don't come much better than this! Get a starter, large bowl and a drink for just £15.50!
Plus we're giving all bookings of 6 or more a FREE bottle of Prosecco when you book before 31st December!
book now
give the gift
of YO!
Let us do the rolling, and you do the wrapping this Christmas and treat your loved ones to a YO! gift voucher.
buy a gift card
Please note: some of our restaurants have reduced cooklines and will be dishing up chicken karaage instead of wings and tenders in the JFC. These restaurants include: Bromley, Plymouth, Southampton WestQuay, Gateshead MetroCentre, Sheffield Meadowhall, Kingston and Belfast.