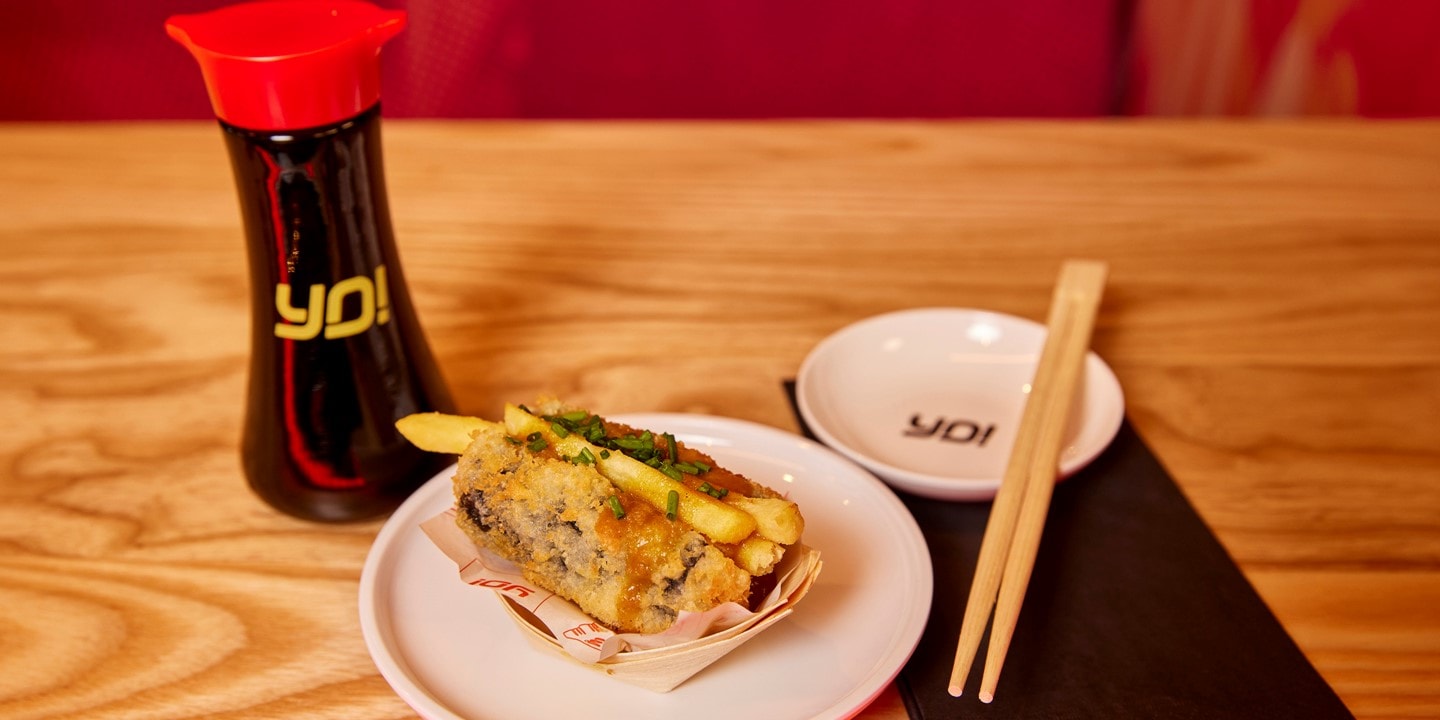 YO! x ChopValue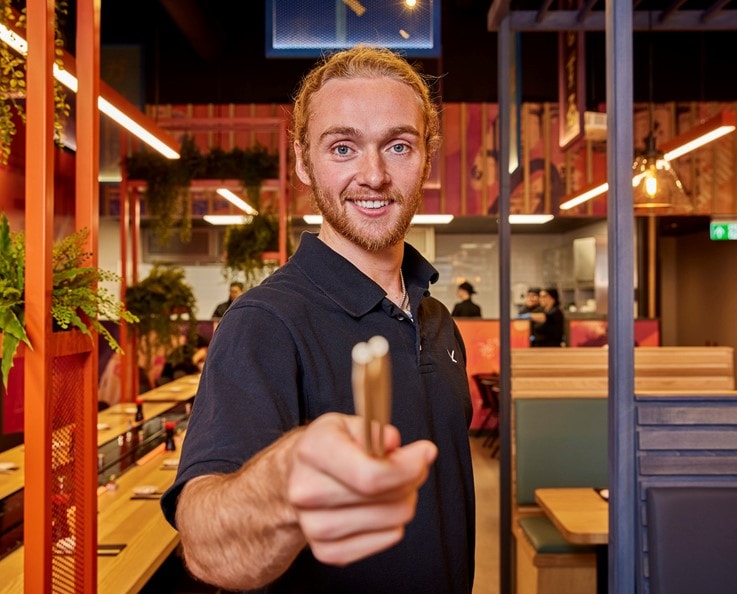 let's talk chopsticks
Did you know that approximately 1.5 billion chopsticks end up in landfill each year?
We want to save millions of chopsticks from landfill and instead created incredible new products.
So that's why we are we are proud to team up with ChopValue UK for our new restaurant opening in Liverpool Speke!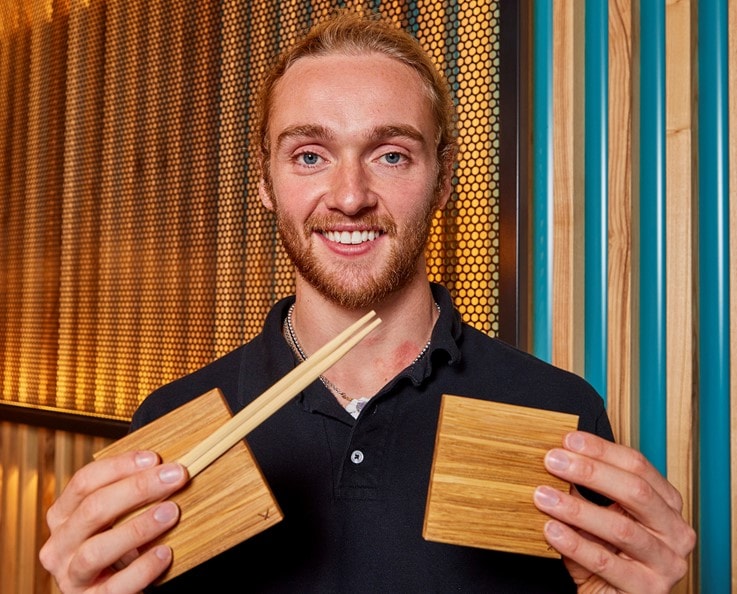 who are ChopValue?
ChopValue was born in Vancouver, Canada to create innovative, highly value-added, and appealing products from a current landfill item – the humble chopstick! They thought there was a kinder way to treat the environment and so their mission is to redefine the term waste to resource, one chopstick at a time!
Their mindset is to make the circular economy the norm, which creates longevity and minimises environmental impacts.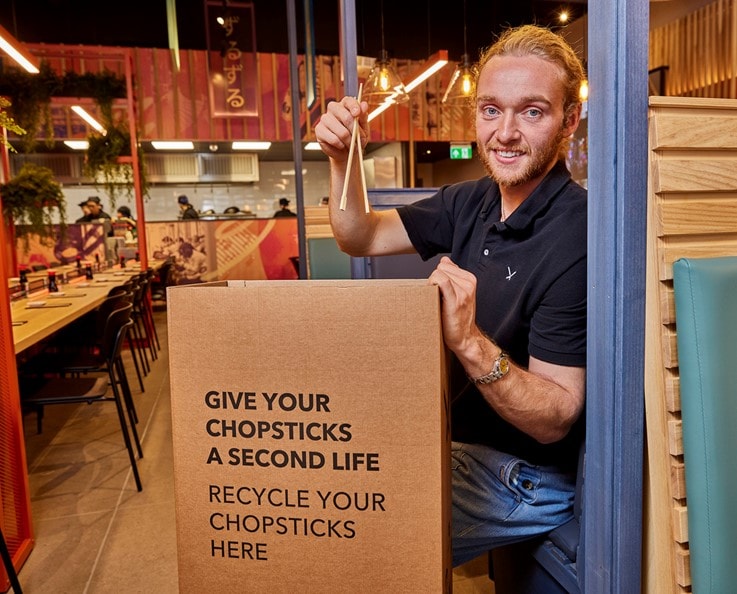 give your chopsticks a second life
Every pair of chopsticks used at our YO! Speke restaurant will be upcycled into beautiful new products for homes, offices and businesses, such as coasters, desks, shelves and more - thereby retaining the carbon within them.