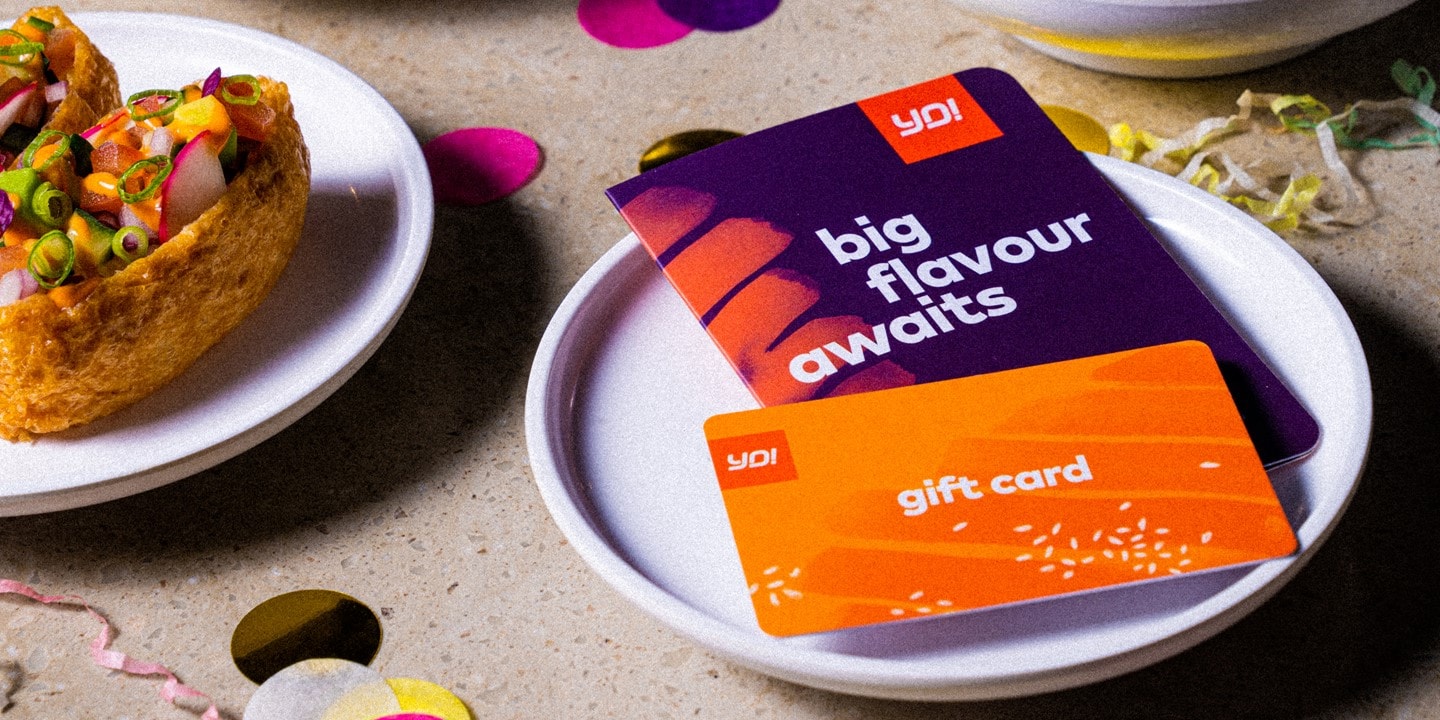 benefits & rewards
discover our benefits and rewards
We believe in 'Better Food for Everyone the Japanese Way...'
Every individual within our business impacts our customers and pushes us one step closer to achieving our goal. Which is why we're dedicated to caring for our people and working together to create an entrepreneurial and inclusive workplace that allows us all to be our very best selves at work and love what we do.
We're proud to offer our people:
No late nights – fantastic working hours
Free YO! food – what's your favourite YO! dish? Every time you work you can power your shift with a selection of your choice from our fantastic menu
Grow with YO! – we will pay for you to achieve professional qualifications (up to Degree level) whilst you work
Brilliant support services designed to enhance your physical, mental and financial wellbeing including private medical health plan and 24/7 Employee Assistance Line
Discounted gym membership, cinema tickets, dining out and retail offers are all available by accessing our reward platform
50% off your food every time you dine with us for you and 3 friends
Enhanced Company Pension offering more than the regulation stakeholder limits
Income protection scheme – if you became unable to work for an extended period of time we will provide you with up to 75% of your basic monthly salary
Paid breaks – everyone working within YO! gets paid for every break they take!
Award-winning sustainability initiatives – we're committed to delivering progress against 9 UN sustainability goals, just some of the actions we've already taken include: 100% of all salmon sourced from certified sustainable sources and zero use of species classed as MCS "Fish to Avoid"
Free trip to Japan! – our Annual Awards ceremony celebrates your success – with some of the winners being awarded a trip to Japan
Job security – joining an award-winning, globally expanding business gives you the opportunity to grow your career alongside us
Collaborative culture - all of our teams are fully cross trained, we're proud to give everyone the opportunity to become a YO! Pro, we'll teach you what it means to master our menus and service style, have fun at work, support each other and love what you do.
our careers ladders
We're dedicated to providing our people with clear pathways to progression via our career ladder.


restaurant roles
We support our teams across all YO! restaurants with a clear pathway to progression via our career ladder.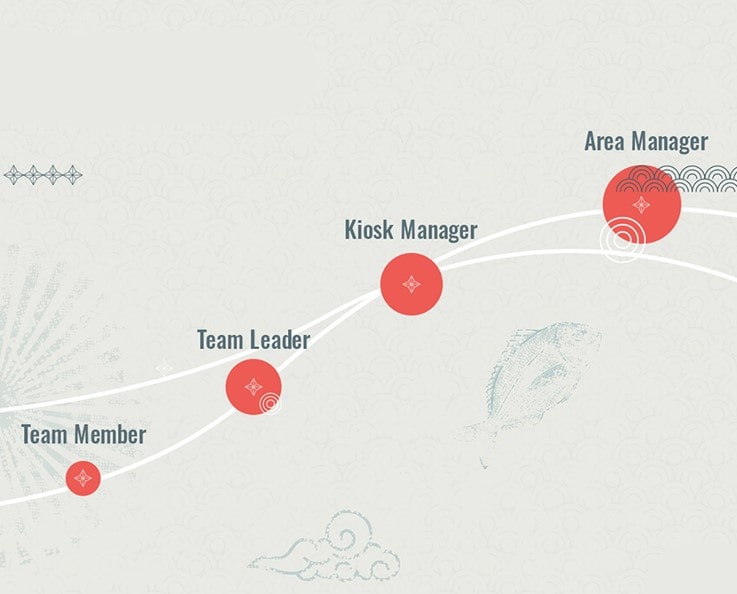 retail roles
We support our teams across all YO!, Mai Taiko and Panku kiosks with a clear pathway to progression via our career ladder.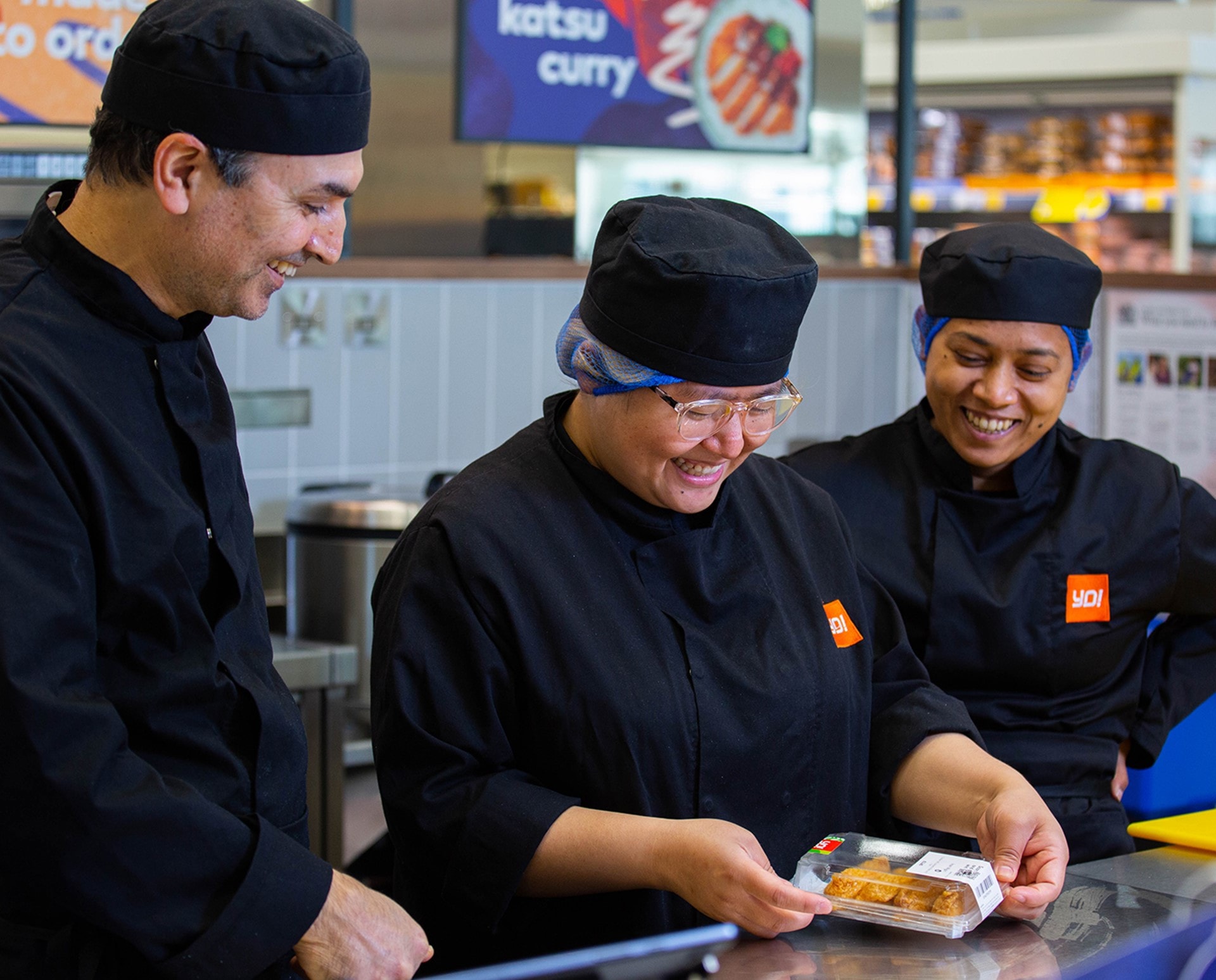 success
stories
Hear from career development stories directly from committed members of our team.
take me there