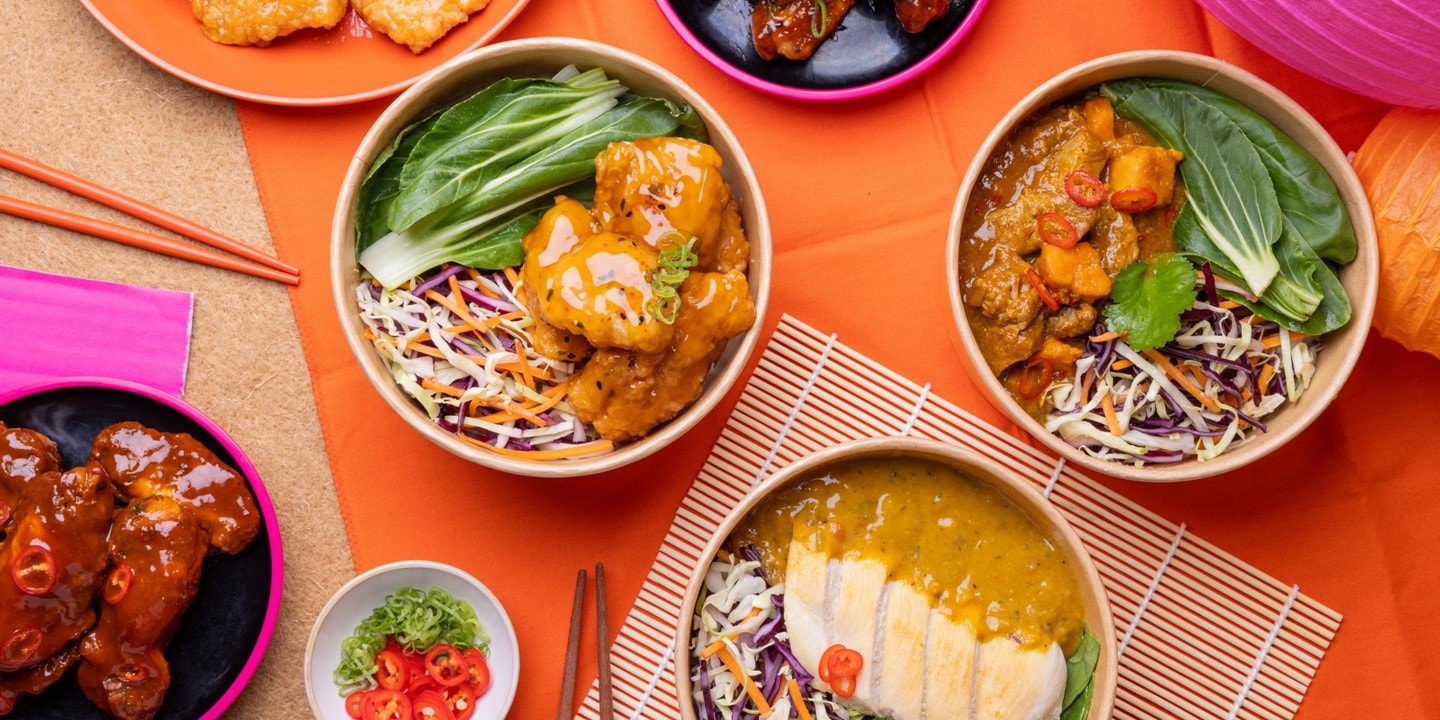 new dishes
only at tesco
Try not to lick your screen!
find a kiosk
We've added 6 new dishes to our menu and we need your help because we can't decide which is our favourite!
In the mood for wings? Choose from Korean BBQ or Spicy Chicken. Fancy something rich? Check out our Sweet & Sour Nanban Chicken Bowl (also available in bites!). If your mouth isn't watering already it will after you see the YO! Yellow Chicken Curry.
Available for a limited-time only, head down to your local YO! Kiosk today!