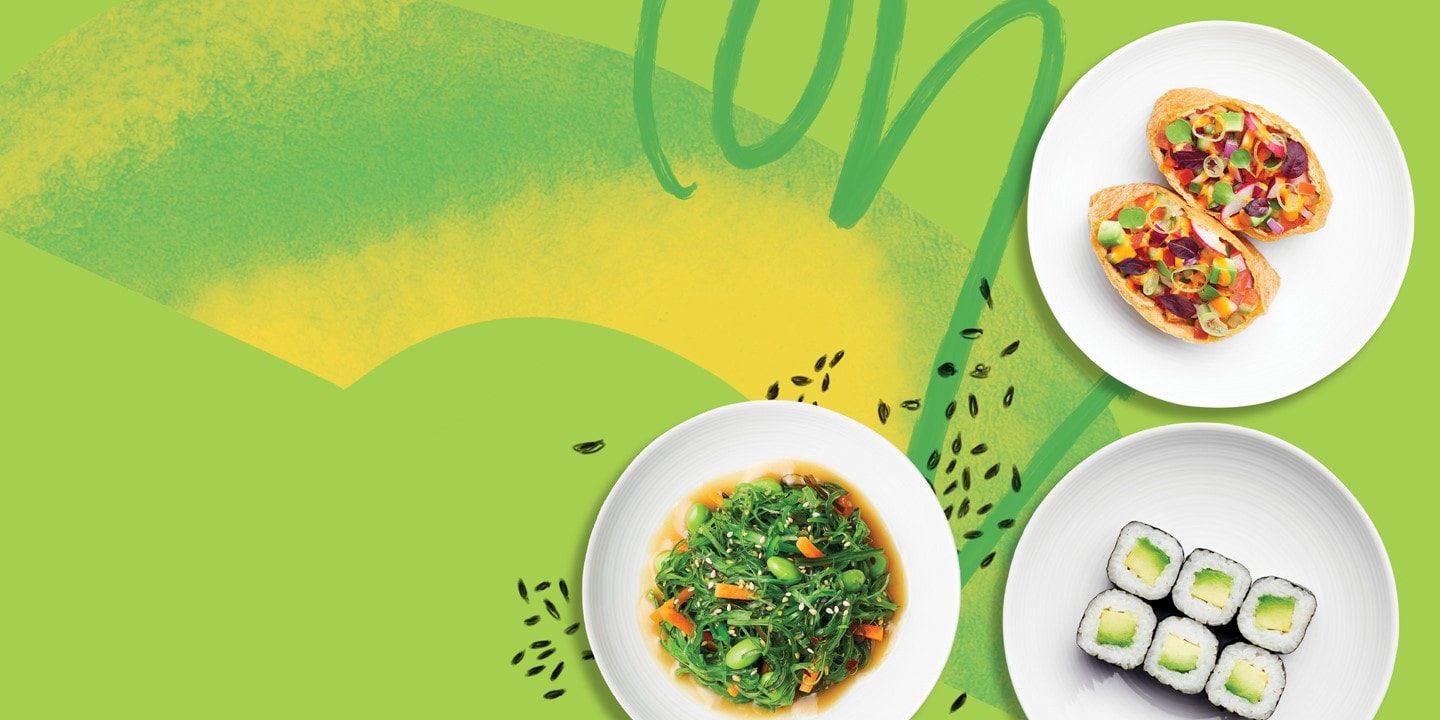 Vegan month
Happy World Vegan Month!

Did you know 1/3 of our menu is Vegan and has been for over a year! To celebrate World Vegan Month, we have teamed up with our YO! Ambassadors; @veganpixie_ and @brettcobley to give their fans a chance to get 20% off any of our vegan plates during the month of November. All you have to do is snap their code and show a YO! Team member! Going green has never been this easy!

view our vegan menu

the small print:
Offer: 20% off all Vegan plates during the month of November.
This offer is available on Vegan plates all other plates will be charged at normal price.
Show a YO! team member a snap of @veganpixie_ or @brettcobley instagam story or news feed post which highlights the code: YOVeganMonth to redeem 20% off vegan dishes.
Available - Mon - Tues & Thurs - Sun (Wednesday is excluded due to Green Wednesday offer).
The offer only applies to food you eat in our restaurants excluding platters and large platter.
The offer is not valid on drinks or takeaway items.
This offer cannot be redeemed against any other promotion (Green Wednesday, Cineworld, UNiDAYS, Blue light etc)
Sorry, this offer can't be redeemed at these restaurants: Edinburgh Airport, Gatwick North, Heathrow T2, Heathrow T3, London Harvey Nichols, YO! Kitchen Dundrum and YO! Kitchen White City.
It's only valid on bills of up to £100.
There is a minimum spend of £10.
What the manager says goes - so if they say you can't have the discount, then you can't have the discount. (Sorry.)
We can remove or change this offer any time we want to. We'll try not to let the power go to our heads.