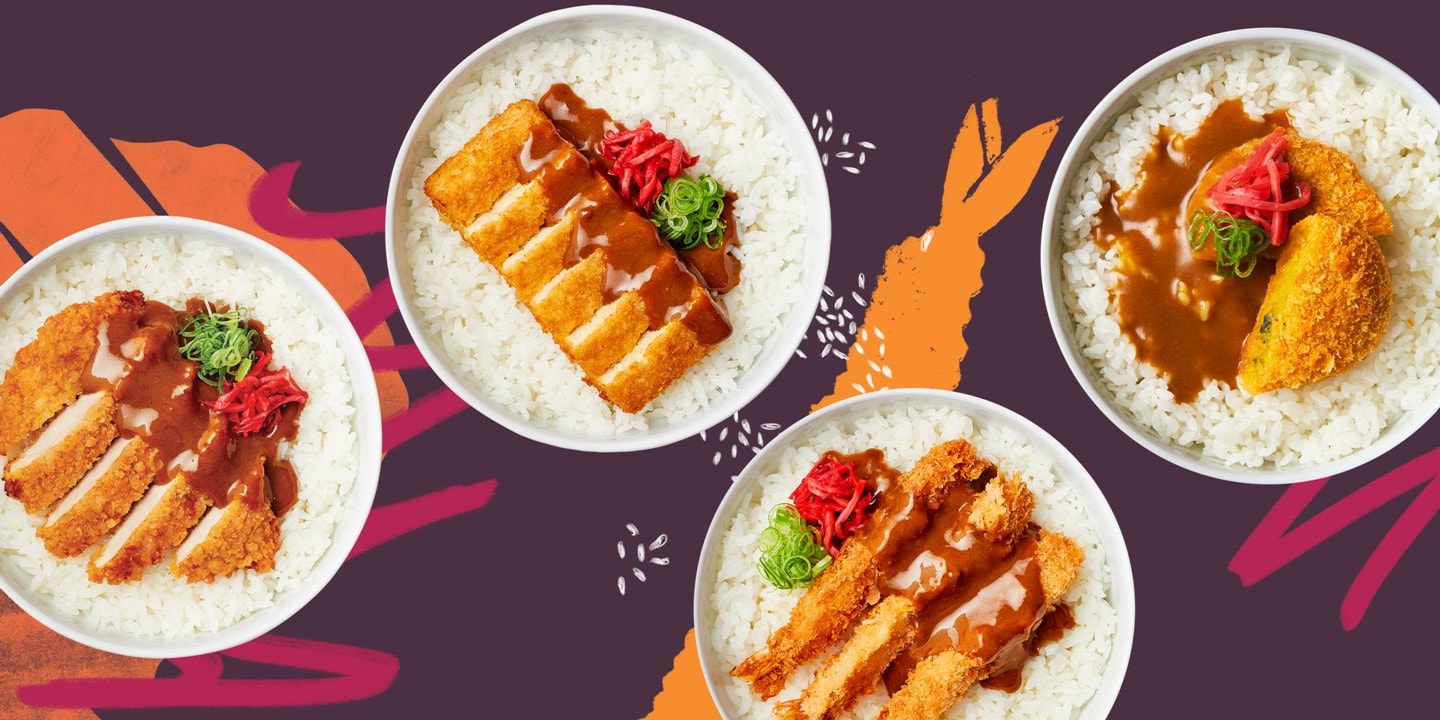 it's katsu-mas time!
YO! Ho, Ho, Merry Katsu-mas!
For a limited time only, dine in at YO! and enjoy any Katsu Curry and a soft drink for just £6.50 or go large for just £11.
Available all day, every day - but only until 22nd December!
the small print:
This offer includes one regular katsu curry plus a soft drink for £6.50. Large katsu curry and a soft drink available for £11.
Katsu curries included in the offer are: chicken, prawn, pumpkin and tofu. Soft drinks included in the offer are Coke, Diet Coke, Coke Zero, Sprite, Fanta or water.
Offer is valid Monday to Sunday and available from 2nd - 22nd December 2019.
This offer is available for dine in only.
To redeem the offer, you need to quote 'KATSU-MAS' when paying the bill. Offer valid for up to 6 guests per table.
Sorry, but this offer isn't available in these locations: Manchester Piccadilly Station, White City and Dundrum.
You can't transfer the offer. There isn't a cash alternative, and you can't use it with any other offer or promotion (like student discount or Tastecard).
What the manager says goes – so if they say you can't have the discount, then you can't have the discount. (Sorry.)
We can remove or change this offer any time we want to. We'll try not to let the power go to our heads.