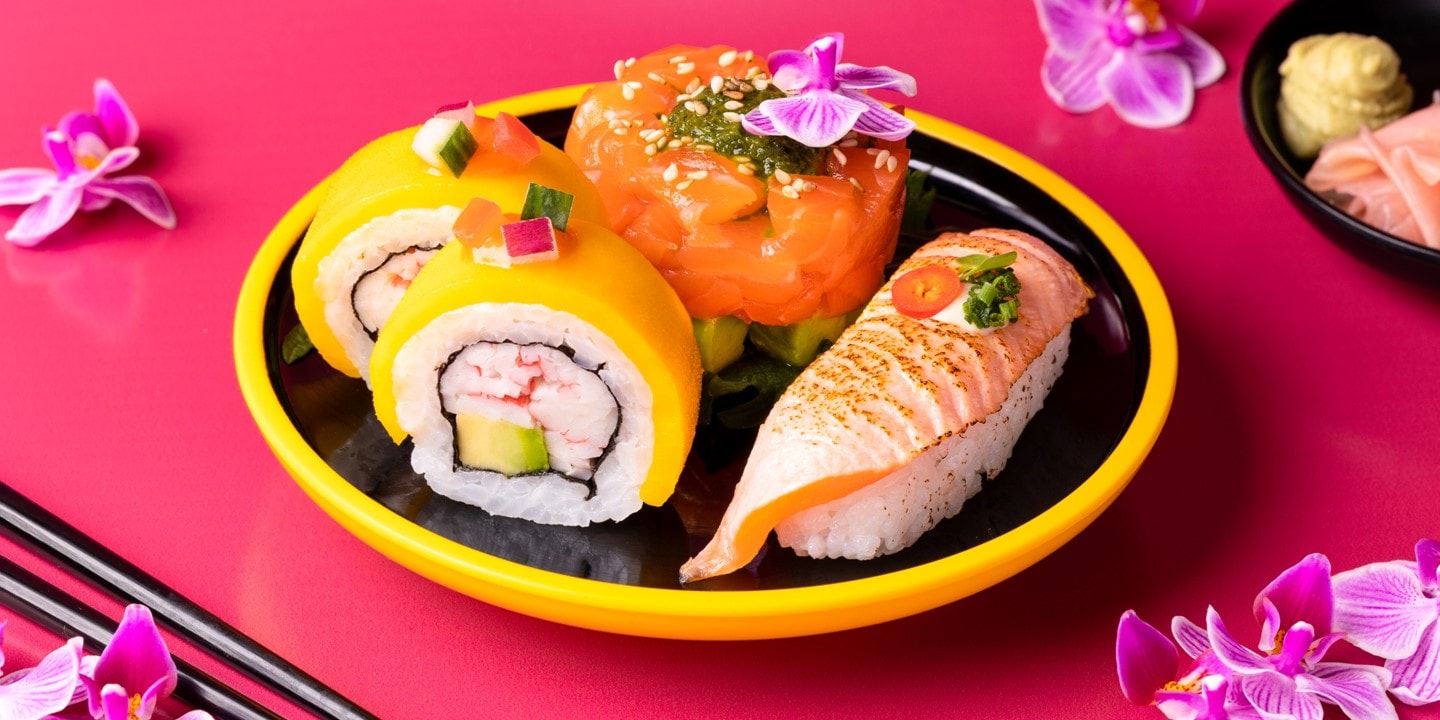 showtime: kabuki selection
Kabuki is a traditional Japanese theatre form dating back to the seventeenth century. Known for it's highly stylised staging & costume, Kabuki actors' makeup, called kumadori, uses colours to represent meanings and emotions.
Drawing inspiration from this art form, our Showtime: Kabuki Selection is bursting with colours that represent cheerfulness and optimism in Japanese Culture.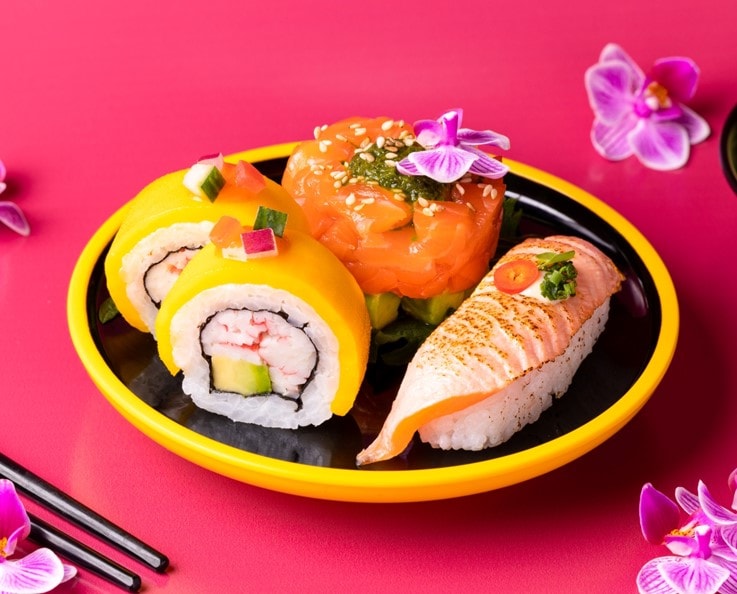 showtime: kabuki selection
Mango California Dragon Rolls, topped with cucumber, tomato and red onion on coconut sriracha sauce & ponzu salsa.
Salmon Tartare on a bed of avocado, served on shiso leaf, topped with coriander dressing, edible flowers & sesame seeds.
Aburi Salmon Nigiri topped with wasabi mayo, citrus ponzu, chives, micro roquette cress & red chilli.