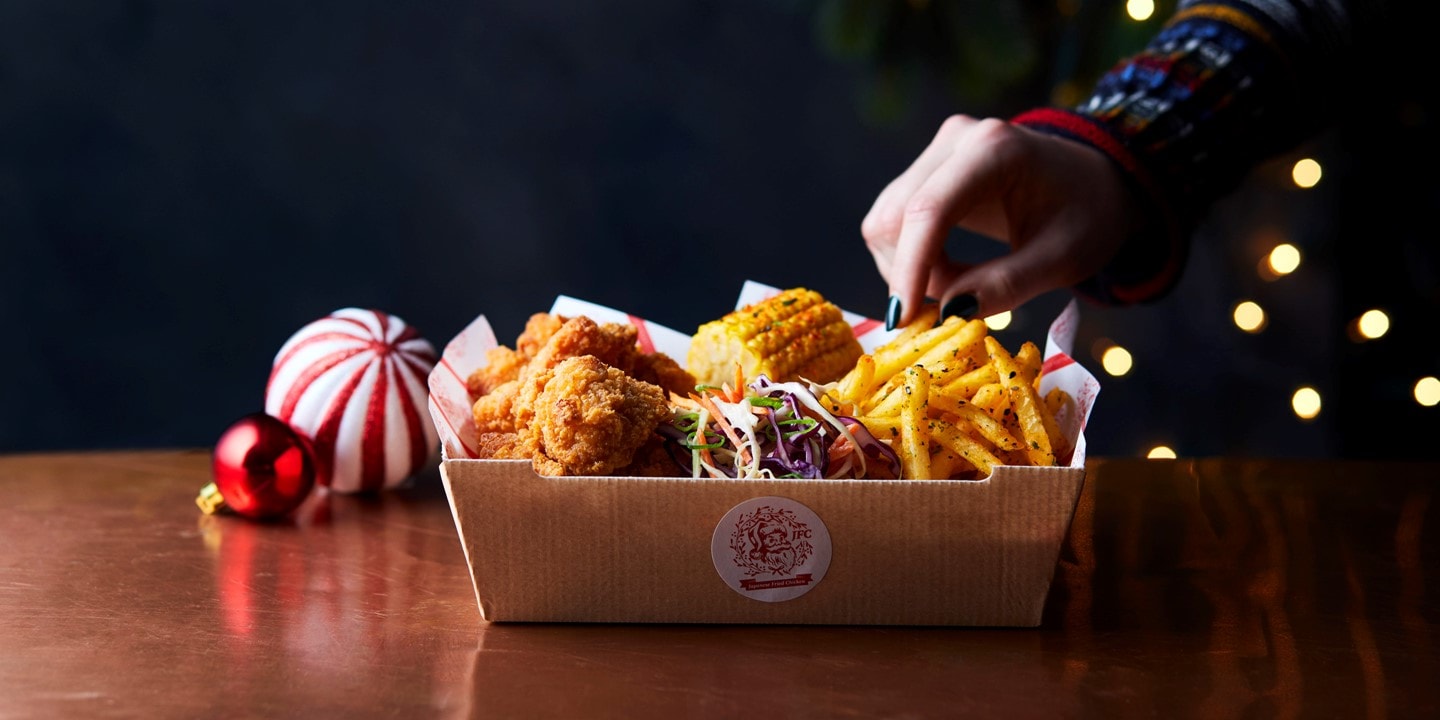 season's eatings
Enjoy the authentic flavour of the Japanese Christmas tradition, come into YO! for a JFC festive feast!
go Japanese for Christmas
Fried chicken in-a-box: say hello to time-honoured Japanese tradition at YO! this Christmas. Our JFC Festive Feast box (£8.50) features crispy Japanese Fried Chicken, YO! Fries, Miso-Butter Sweetcorn and Coleslaw. Available for a limited time only.
vegans can enjoy JFC too!
Calling all veggies and vegans - we've re-invented the Japanese Christmas meal tradition especially for you too! For a limited time only, enjoy our Vegan JFC Festive Feast box which includes Vegan Nuggets, hot and sticky Korean dipping sauce, YO! Fries, Miso-Butter Sweetcorn and vegan Coleslaw - all for just £8.50.
snowball anyone?
Finish off your festive feast by indulging with a Snowball Mochi - creamy coconut ice cream in a sweet rice casing for just £1.60 each Now that's a snowball your face will love!

Please note that our both our JFC and Vegan Festive Feast is not available at the following restaurants:
Edinburgh Airport, Gatwick, Manchester Piccadilly Station and YO! Kitchen Dundrum and White City.

Our Vegan JFC Festive Feast is also not available at
Finchley Road, Gateshead Metrocentre, London Harvey Nichols, Plymouth, Southbank Centre and Southampton Westquay.
We are sorry for any disappointment caused.