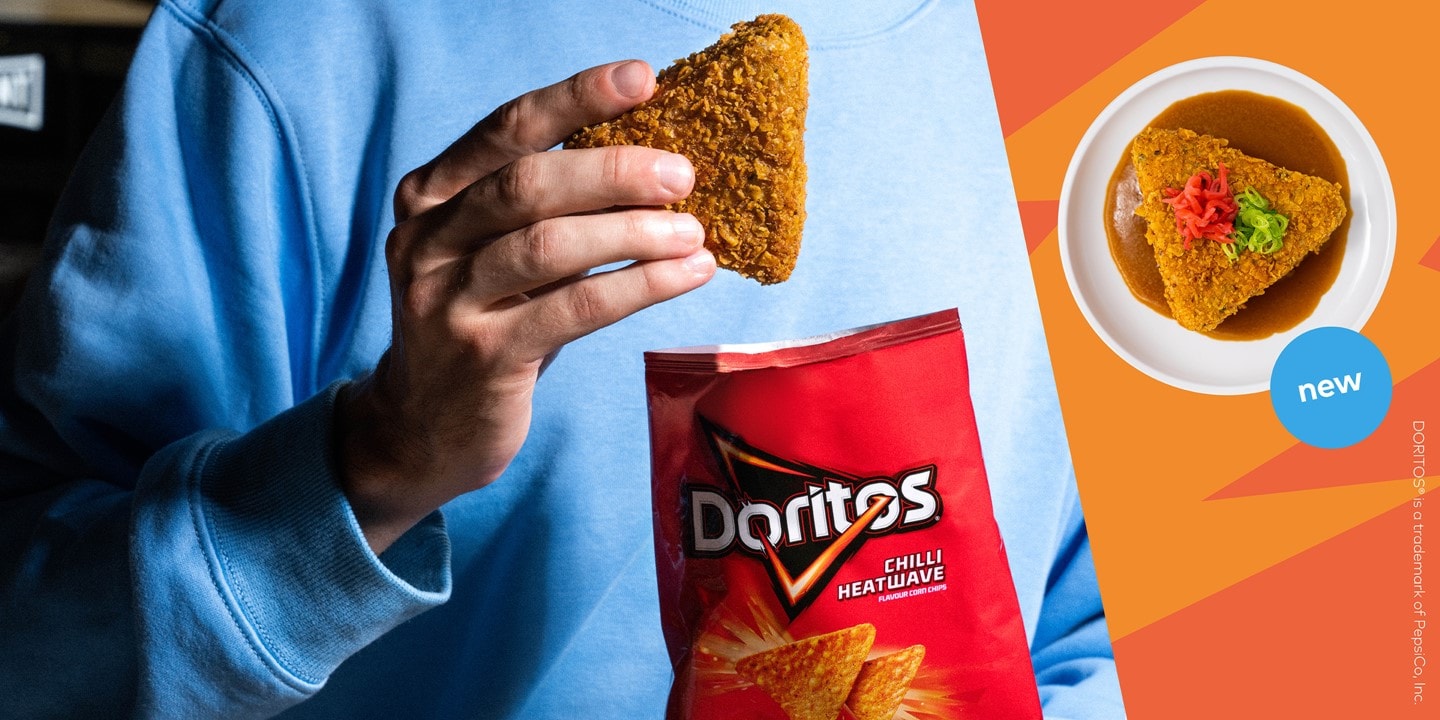 it's krunch time
treat yourself with our newest, most krunchiest street food dish
What if we told you we were collaborating with Doritos? Forget the 'what if' — it's happening, and it's happening this National Curry Week. We've taken our most loved dish and given it a Doritos twist to celebrate the iconic triangular snack. The YO! DORITOS® Onigiri Katsu Krunch is available in all YO! restaurants for a limited time only.
This Japanese street food dish combines sushi rice, which is packed with sriracha pulled chicken or sauteed mushrooms for the veggies, coated in Doritos® Chilli Heatwave. It's then served with the ever-popular katsu curry sauce.
We've got competitions galore coming your way so be sure to head over follow us on social so you're always in the know, but in the meantime, have you booked a table yet?
make YO!
at home
Try creating some of our other mouthwatering YO! inspired dishes at home with our recipes.
view all recipes