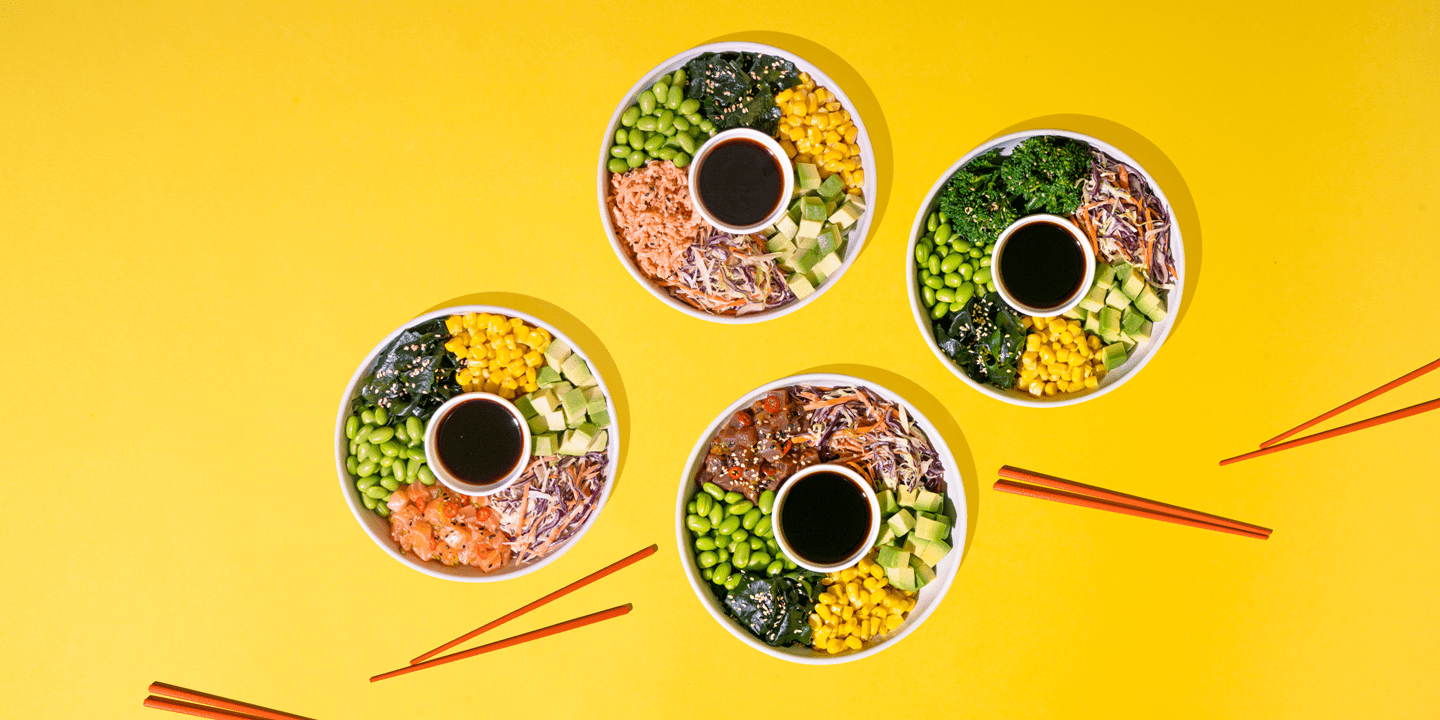 good mood food
It's time to brighten up YO! January
The Christmas festivities are over, bank accounts are empty and we're hitting the longest month of the year- eugh! So we're turning the tables on January and returning to our vibrant roots to start 2022 off with a limited-edition, nutritious feel-good menu to inject some colour back into the month.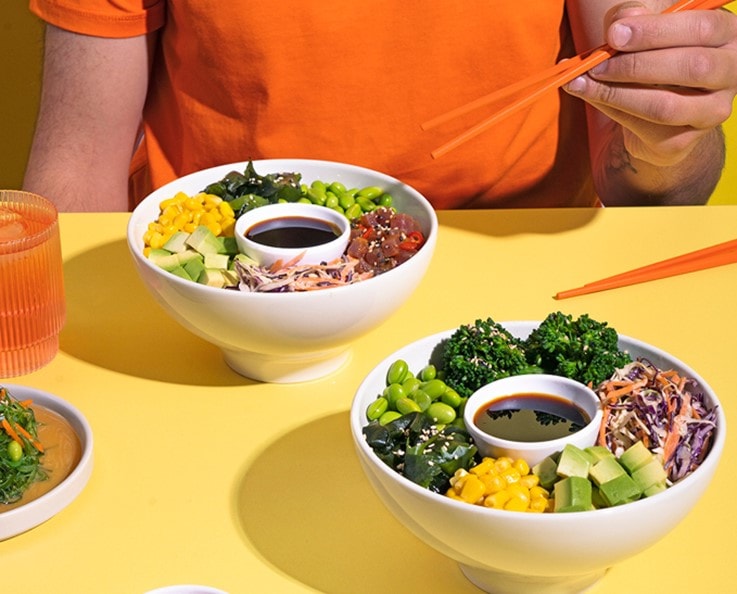 feel good bowls
These beautifully bright bowls are packed with nourishing veg and topped with your choice of protein including, spicy salmon, spicy tuna, pulled sriracha chicken, or tenderstem broccoli for only £9.50. What's more, you can pick your base and all our bowls are gluten-free! Available at all YO! restaurants.
show me more
boost YO! mood to go
Grab fresh colourful on-the-go lunches packed with positivity. Try guest favourites like the Plant Power and Salmon Box to give you your YO! fix while picking up your weekly shop. Packed with Omega 3 and making it the perfect brain food, you can pick up our Salmon Box alongside a wide range of YO!'s Japanese-inspired dishes at your nearest kiosk.
find my local kiosk
happy veganuary!
Whether you're a vegan veteran or a plant-based beginner, we've got the food for YO! With over 17 vibrant vegan dishes from hand-rolled sushi to pumpkin katsu curry, we've got your plant-power covered in YO! restaurants and kiosks.
hit green for go