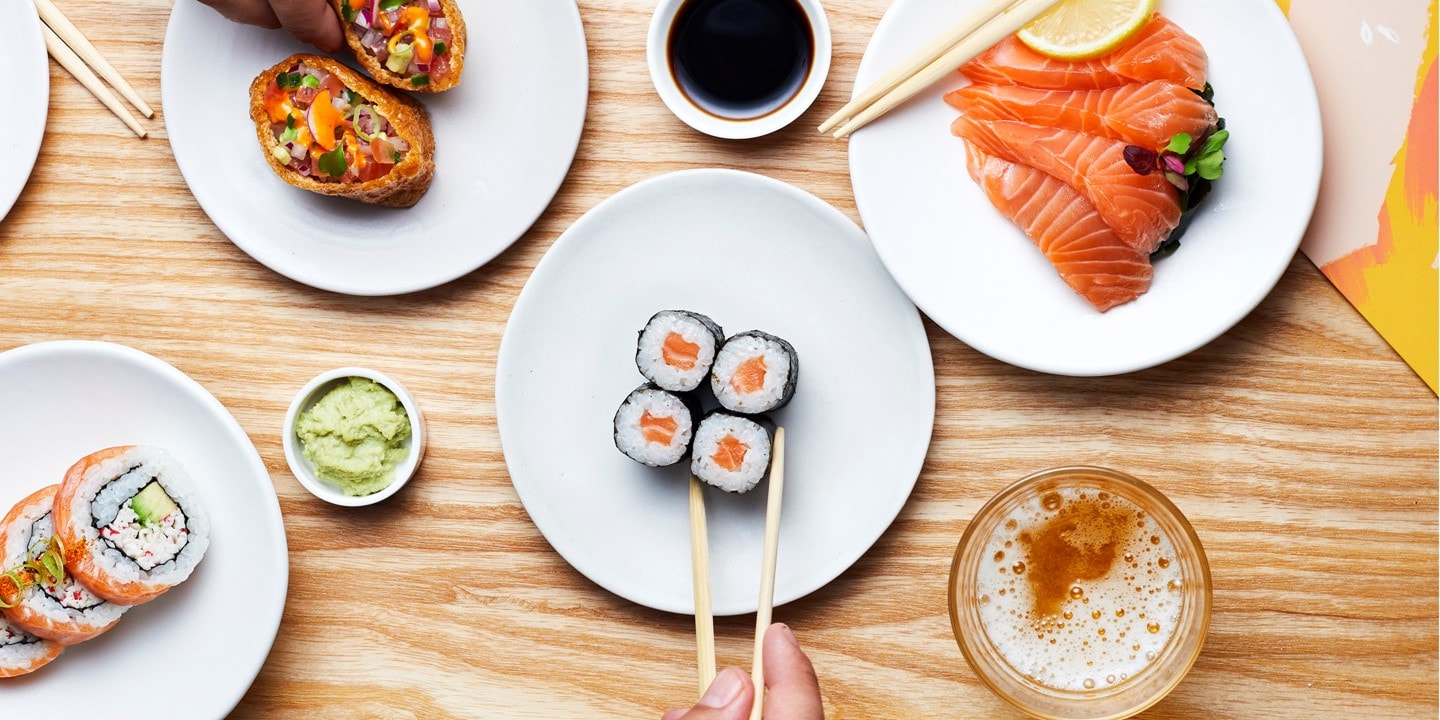 we're back!
Last updated: 30th June 2020
After a long three months, we're excited to be reopening our doors again from 4th July! We can't wait to see you all after all this time and have been working extra hard to reopen in a way that is safe but still fun and exciting.

You might notice some changes when you come and visit, which we hope you'll enjoy. We'll now be encouraging all our visitors to order and pay through their phones by scanning a QR code on their table. This reduces the amount of person to person contact needed, but we will of course have paper menus available if you don't feel comfortable using a phone.

Our chefs are getting ready to roll, freshly preparing a selection of your YO! favourite dishes made to order. We're starting back with a slightly reduced menu which we hope you understand as it's to help our teams deliver our mouth-watering classics as we get used to working within the new government guidelines. More dishes will return in the upcoming weeks, including some exciting new ones. If you would like to see something back on the menu, let us know.

We've also revamped our kaiten belt for a social distancing world. Once you've ordered your food and drinks, these will be delivered on the belt straight to your place and a nifty traffic light system lets you know when your food is on its way.

For those of you who want to be able to enjoy YO! from the comfort of your own homes, you'll be able to order for delivery on Deliveroo or for click and collect from all our reopened sites.

Our first restaurants will be opening on 4th July with more to follow in the coming weeks. We'll be updating this list as our restaurants reopen and we'll let you know as soon as you're able to make a booking – so watch this space!

Opening 4th July:
Ashford
Cheshire Oaks
Guildford
Leeds Trinity
Newcastle Castle Grainger Street

Our Tesco kiosks currently remain closed however our YO! favourites are still available to pick up from selected Sainsbury's nationwide. Click here to find your nearest Sainsbury's. If you fancy cooking up your favourite YO! dishes at home until your local restaurant or kiosk re-opens, you can find some recipe inspiration here.

How we're keeping you and our teams safe
Our number one priority is keeping you, and our team members, safe as our restaurants reopen. We want to assure you that we'll be doing everything we can to achieve this, including:
Participation in the Government Track & Trace programme
Seating all groups of guests a safe distance apart
Introducing our new-look kaiten belt and digital order and pay system, to reduce person to person contact and shared items such as menus
Encouraging all guests to use hand sanitiser when they arrive at our restaurants, using the available hand sanitiser stations
Adding floor markings and signs to help you socially distance inside and outside our restaurants
Removing the need for queuing to go to the toilet by introducing a digital sign which lights up when the toilet is occupied, and which you'll be able to see from your table
Providing face coverings for all our team members to wear
Increasing and enhancing our cleaning and hygiene processes

To help us maintain a safe environment, we're asking all our guests to behave responsibly and follow our guidelines when eating with us. Our teams will be able to help with any worries or concerns you may have when visiting our restaurants.

We can't wait to see you soon!