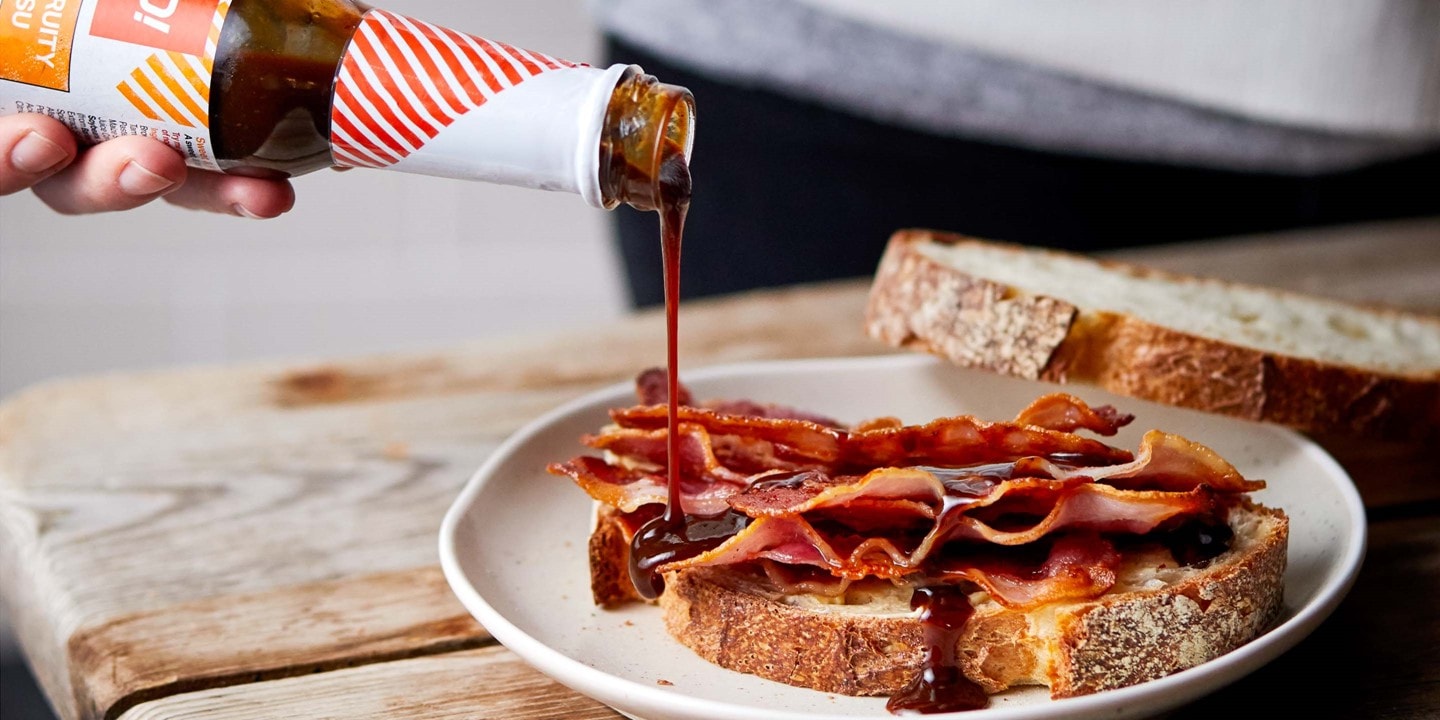 tonakatsu bacon sandwich
We know you don't need a recipe but just in case, here it is.
Ingredients
1 bottle of
YO! Sweet & Fruity Tonkatsu
Sauce
1 loaf of bread
1 packet of bacon
butter for spreading
Method
1. Place the bacon either in a frying pan or under the grill to cook.
2. Butter two pieces of bread and place the cooked bacon on one side.
3. Pour the Tonkatsu over the bacon and place the other piece of bread on top.
Cut in half, serve and make another.