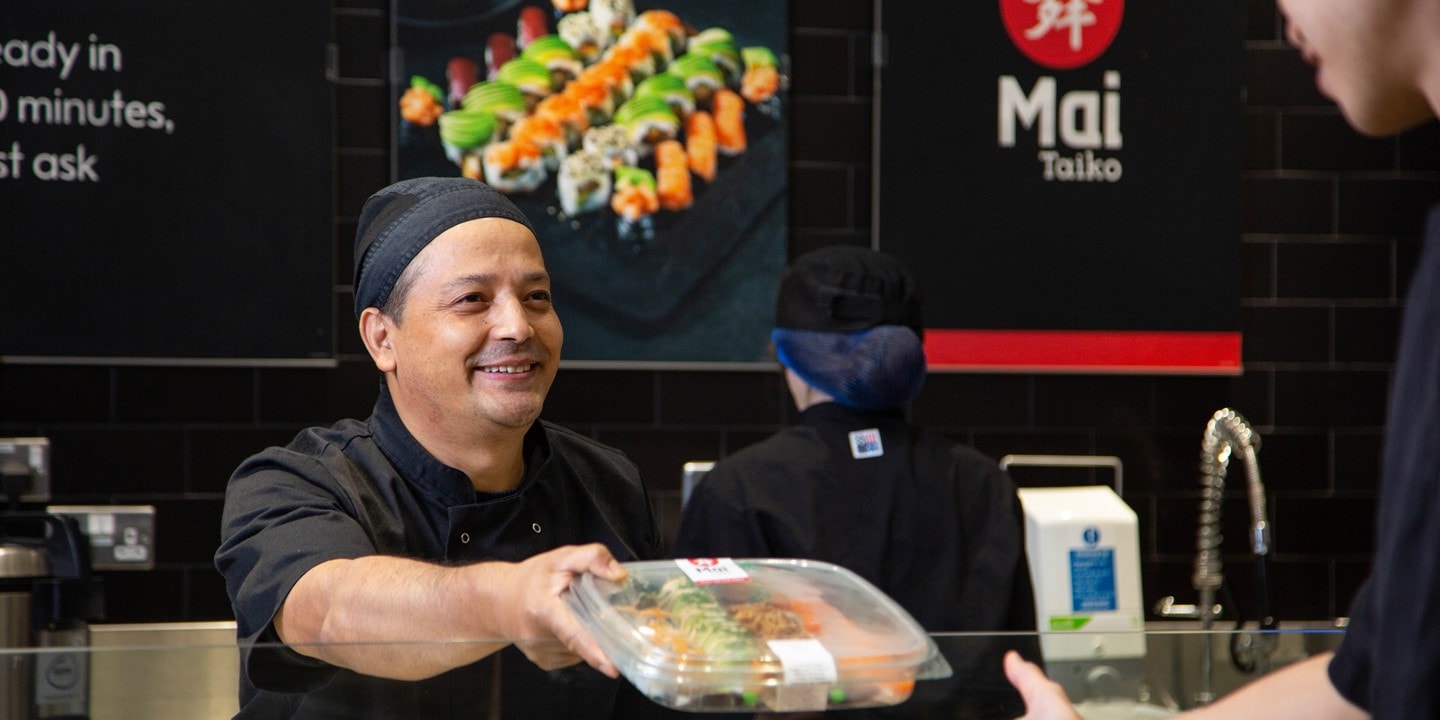 mai taiko & you
love what you do
Here at Mai Taiko, we offer freshly prepared sushi in store at Waitrose for customers to enjoy at home or on the go.
Our mission is to recreate the light, flavoursome, colourful sushi you'd find in the sushi bars in downtown Tokyo whist caring for our people and creating and engaging, entrepreneurial and inclusive culture.
We're proud to support our people with a structured training period, giving them the tools they need to develop their chef skills and prepare our mouth-watering menus.
Our kiosk teams enjoy fantastic working hours and a flexible schedule with no late nights (as our Kiosk close at 9pm!) Along with paid breaks, free food on shift and fully funded apprenticeships up to degree level.
So what are you waiting for? Continue reading to find your perfect role at Mai Taiko.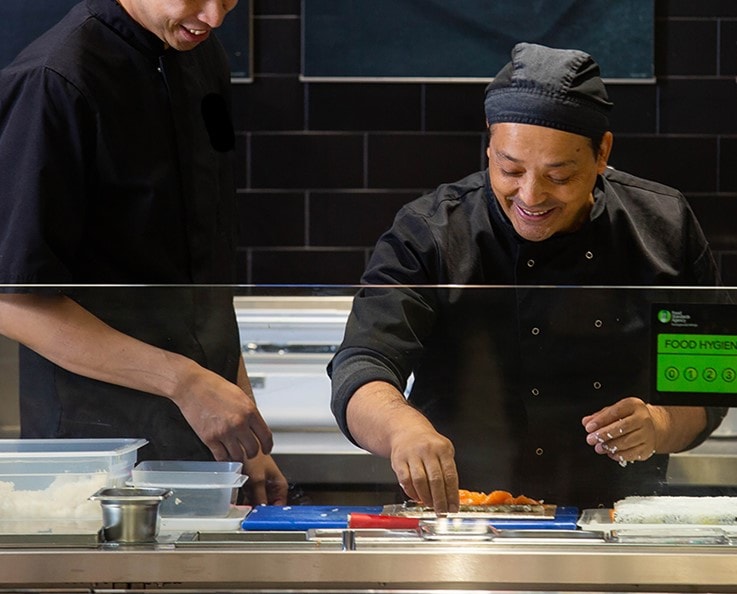 kiosk manager
Run your kiosk as if it's your own business at your local Mai Taiko kiosk.
discover more
team member
A perfect opportunity for a passionate to grow and develop at Mai Taiko.
i'm ready to learn