our kiosks
Discover our career ladder and find out more about our retail roles
work together, win together
We're constantly looking for new ways to help our customers eat healthily in a way that supports the environment and our planet.
Our new retail kiosks bring restaurant quality sushi and Japanese street food to supermarket customers.
We're always looking for new markets to explore, giving our people the opportunity to grow alongside us and be the very best at what we do.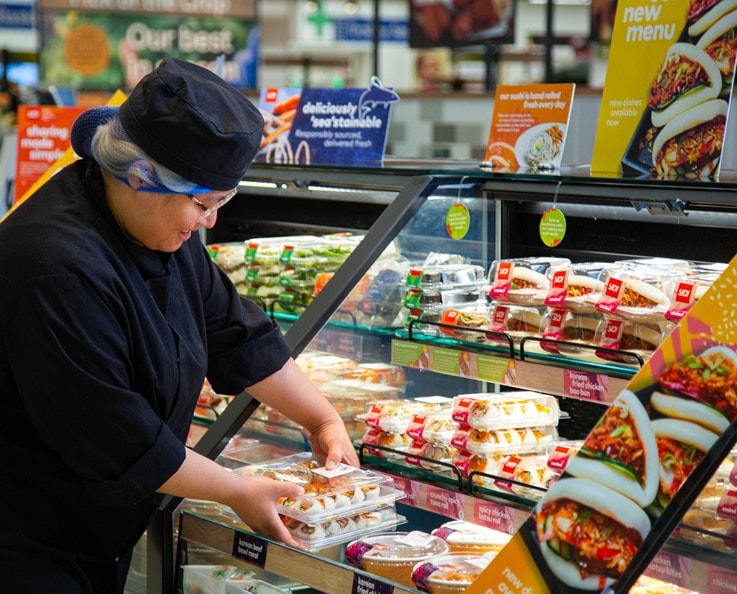 YO! kiosks in tesco
Our YO! kiosks serve restaurant quality sushi and Japanese street food inside Tesco stores across the UK. We're always on the look out for passionate people to grow with us.
work at YO!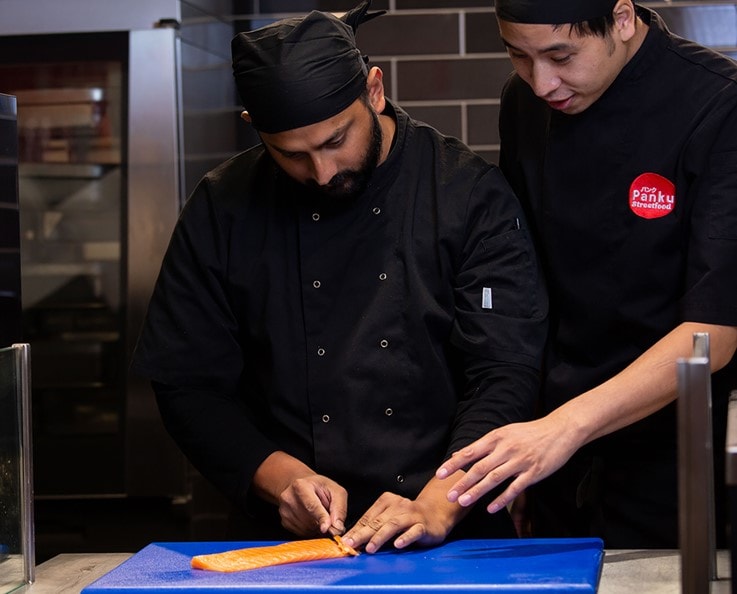 panku kiosks in asda
Panku offer an array of hand rolled sushi, popular curries and lighter dishes bursting with authentic flavours. With inspiration from Japan, Korea and Thailand, Panku provides retail customers across the UK with the very best healthy and indulgent sushi & street food.

work at panku
mai taiko kiosks in waitrose
Mai Taiko offer freshly prepared sushi in store at Waitrose for customers to enjoy at home or on the go. If you're a skilled sushi chef that likes to recreate the flavours you'd find in the sushi bars of downtown Tokyo, apply today.

work at mai taiko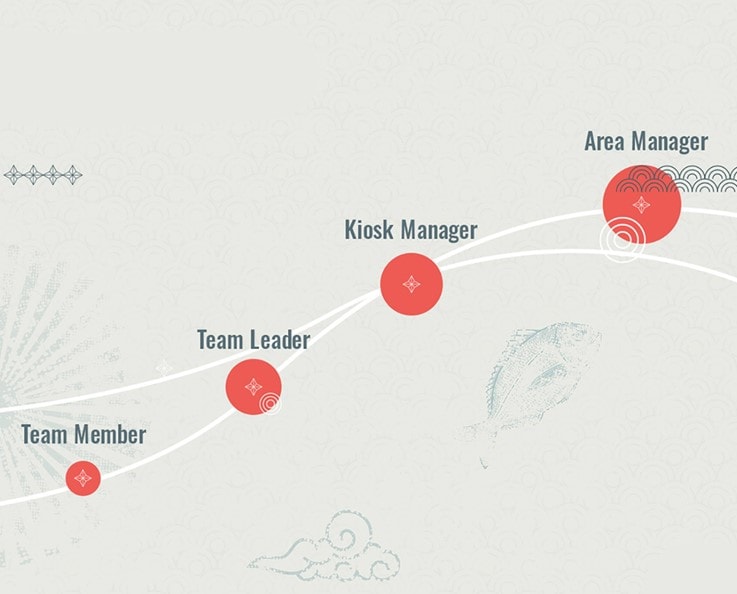 your career ladder
Across YO!, Panku and Mai Taiko, we support our kiosk teams with a clear pathway to progression via our career ladder.