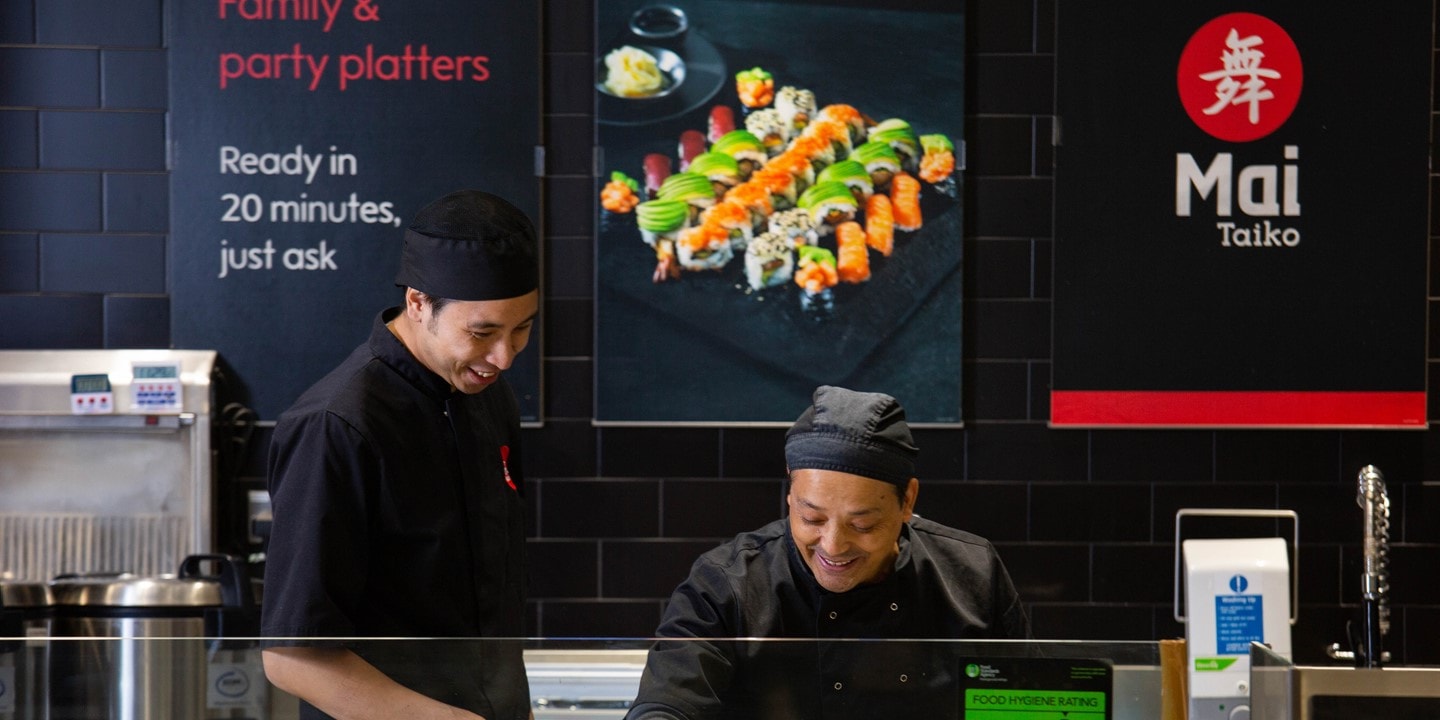 kiosk manager
run your kiosk as if it's your own business
Become a Kiosk Manager at one of our kiosks, bringing sensational sushi and street food to a supermarket near you! Our kiosks offer freshly prepared fusion street food in store for customers to enjoy at home or on the go.
we're proud to offer our Kiosk Managers:
A competitive salary of £25,000 per annum
Fantastic working hours with no late nights! (Our operating hours mirror the supermarkets, so most of our Kiosk Managers work daytime shifts)
Power your shift with a full menu choice of free food
Opportunity to grow with YO! we will pay for you to achieve professional qualifications (up to Degree level) whilst you work
4 weeks structured training from our in house experts before you land in your site
Brilliant support services designed to enhance your physical, mental and financial wellbeing including a Private medical health care plan
Bespoke reward platform including access to retail, cinema & gym discounts
50% off your food every time you dine with us for you and 3 friends
Our business is expanding meaning we can offer you job security and the opportunity to grow your career alongside us
Contribute towards our award winning sustainability initiatives that delivers progress against 9 UN sustainability goals, we're committed to responsibly sourcing and all our seafood, therefore we only use source sustainable fish. All our packaging is recyclable and 80% of our packaging is made from recycled plastic.
what you'll be doing
Own it: we're proud to give everyone the opportunity to become a pro, we'll teach you what it means to master our menus and run your restaurant like its your own business
Care about it: you'll support your Squad to follow your lead and love what they do, promoting our culture of collaboration, initiation and teamwork
Make it exceptional: make people smile and master the art of great Japanese food
Win Together: celebrate global success across our group:
1900+ in store kiosks across Snowfox, Bento, YO!, Mai Taiko and Panku
53 YO! restaurants
50 major retail partners
3700 grab and go locations globally
ready to roll?
In you previous life you may have been a Store Manager, Kitchen Manager, Head Chef, Counter Manager, Sous Chef, Deputy or Assistant Manager.
Come roll with us as a Kiosk Manager, and you'll be playing a key role by bringing people together to celebrate better food for everyone the Japanese way.
apply today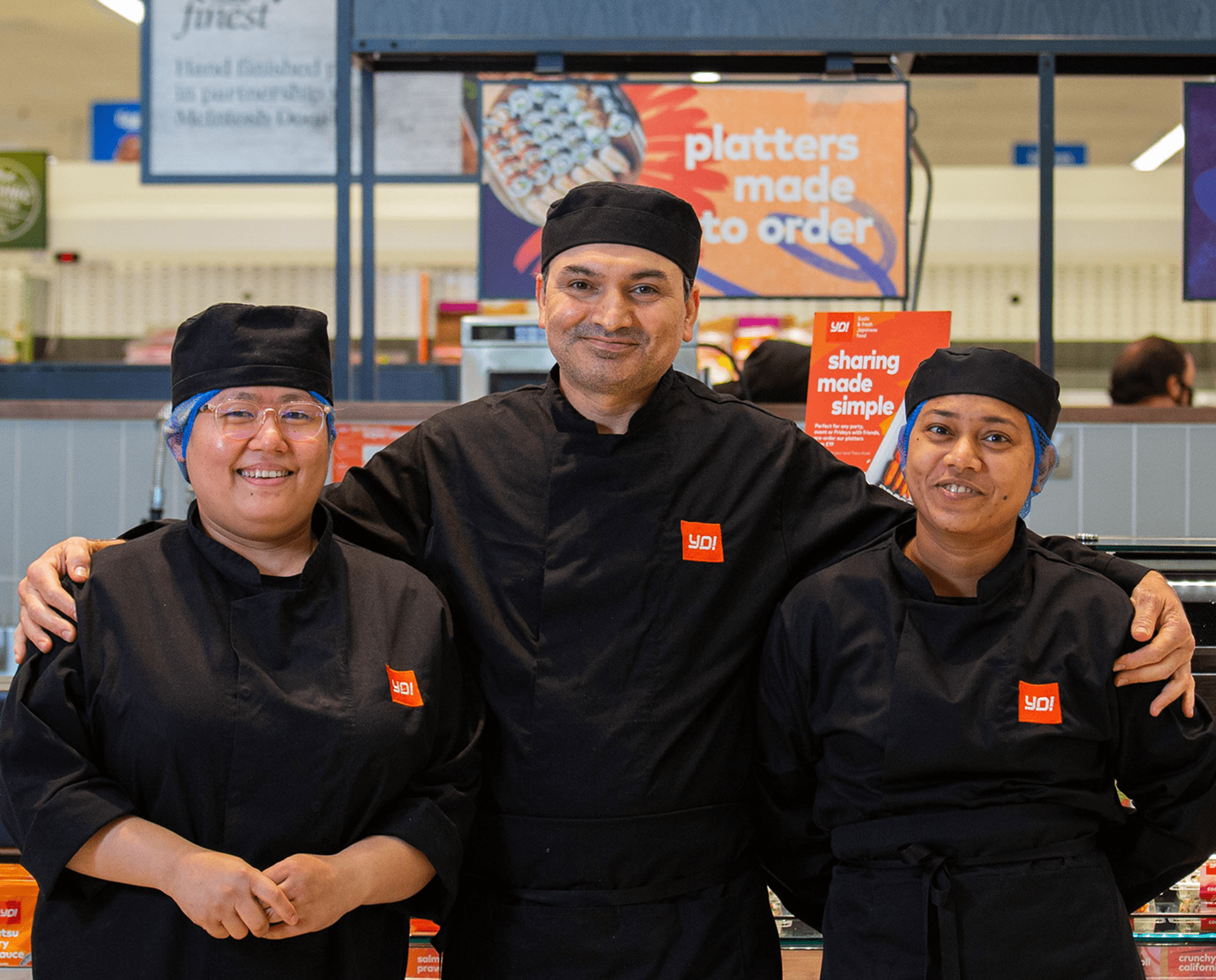 what's in it
for you?
We're dedicated to caring for our people and working together to create an entrepreneurial and inclusive workplace that allows us all to be our very best selves.
tell me more