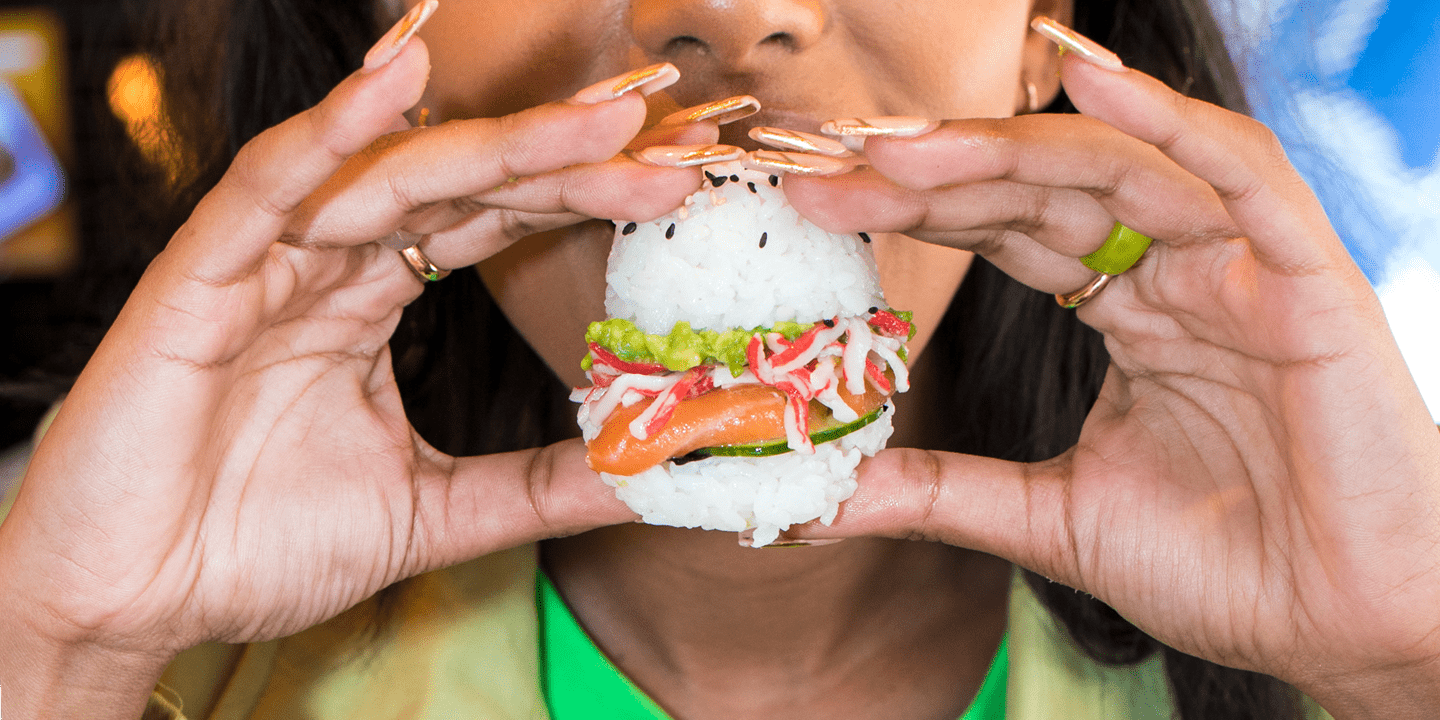 Introducing the Big Maki, the sushi slider inspired by your favourite food from your favourite restaurant... the makis from YO!
It's got six layers of zingy flavours to get your hands on so all you chopstick stabbers (yes, we see you), this is for you.
We're talking BIG flavours; creamy avocado, freshly cut salmon, surimi, cucumber and mayo, all packed into a rice bun.
Now, we're not here to boss you around or anything, but seriously, you need to try this bad boy. One bite and you'll be lovin' it!